Perhaps one of the most attention-grabbing and exciting entrepreneur around is the tech billionaire Elon Musk.
He is the realization of the entrepreneur figure, building multiple businesses from the ground up and worth billions.
But building companies is not the only thing Musk does. And in this article we want to share some interesting facts about Elon Musk you might not know yet.
Elon Musk Facts List
1. Net worth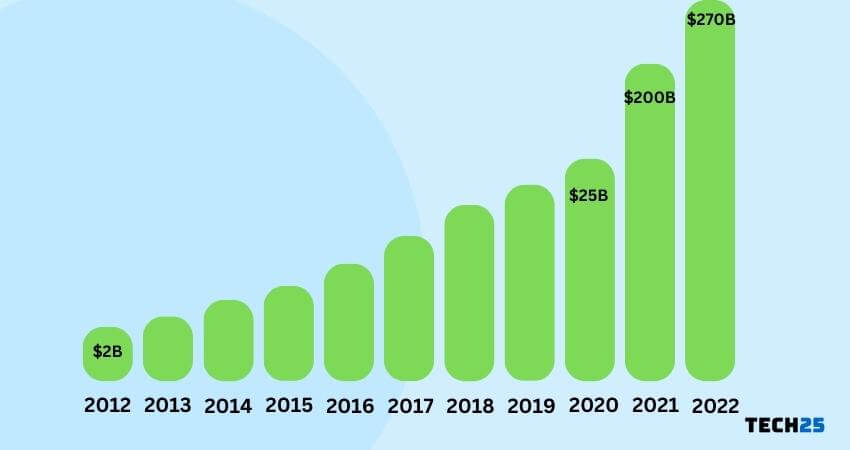 One of the richest people in the world. He has consistently been at the top 5 richest person in the world list.
Hovering around number #1 and #2 and #3 depends on the market. At the peak, his net worth was around $340 Billion but since lowered due to market conditions and a few of his companies' stock losing some value.
2. Failure behind the success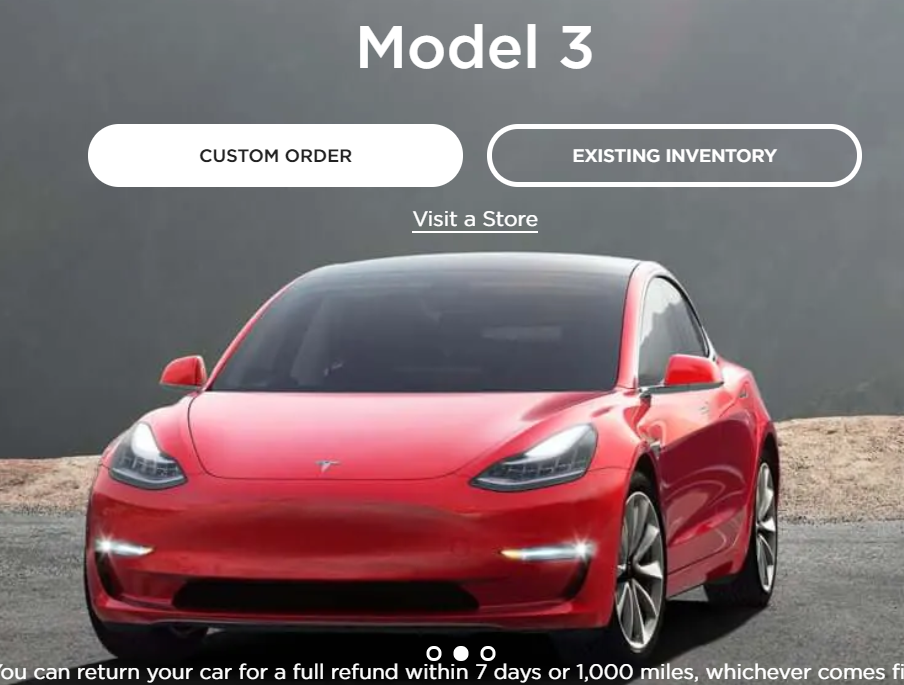 Like any other entrepreneur, failure is part of the game, and Elon is no different in that regard.
In fact, most of his companies took a long time to find success, if you look at SpaceX, Tesla and a few other ventures he founded or joined, they all lost a lot of money and saw many failures before turning the corner.
Elon simply has a way of sticking to it until it goes well.
3. He has three citizenships
Elon actually holds three different nationalities. they are:
South Africa
Canda
United States
He was born in South Africa, and at the age of 17, his family moved to Canada. during that time, he had both South African and Canadian citizenship.
Eventually, he relocated to United States to study and eventually got his US citizenship as well.
4. Education background
Elon academic background is as follows:
| | |
| --- | --- |
| Waterkloof House Preparatory School | Bryanston High School |
| Pretoria Boys High School | University of Pretoria |
| Queen's University at Kingston | University of Pennsylvania |
He has earned a bachelor of Arts degree in Physics and a Bachelor of Science in Economics. He dropped out just after being accepted to a Phd in Material Science to get into the Start up world.
5. Real coding genius
Elon Musk is a self taught man. He learned to code by himself at the early age of 9 years old. At that same age, from family stories it has been told he was able to read the entire encyclopedia.
6. First Exit for Elon
At the young age of 12. Elon developed a video game called Blaster. And later sold it to a computer magazine for $500.
You can actually still play the game today by visiting this link
7. Elon Musk doesn't consider himself as religious
While he did once say he agrees with the teaching of Christianity, he does not claim to be a religious person. This goes hand in hand with his education and knowledge of science.
8. No evidence of Aliens
Although Elon is at the front of the line when it comes to space exploration and development. In a few interviews he shared that while he knows a lot about Space, he found no evidence of Alien life.
He joked that if he ever get an evidence of Alien life he would probably immediately tweet it out to his followers
9. Philanthropy
According to reports, Elon Musk donates billions to charity to various organizations he is passionate about and also to projects he believes in.
It is safe to say that Elon is one of the world's biggest philanthropies.
10. Sister is a movie maker / producer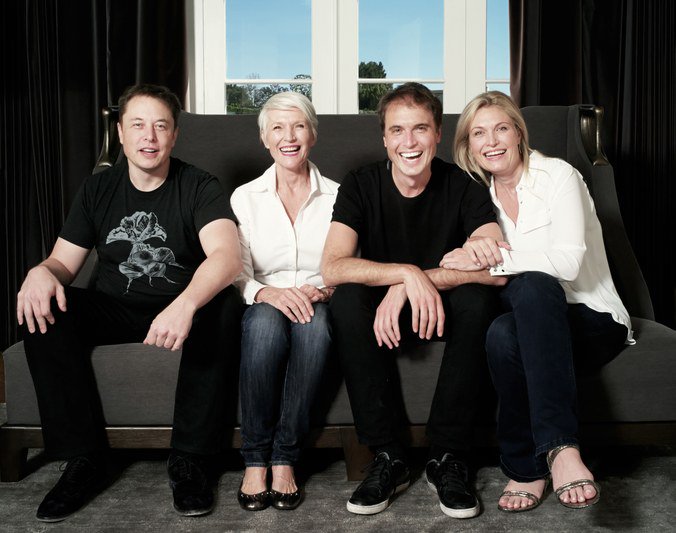 Elon sister Tosca Musk is an established film maker, producer and director. Over the course of her career she created and produced various films and shows that gave her a solid career activity.
11. Elon received 23 awards to date ( updated to May 2022 )
Here is a list of all the awards Elon Musk got since 2007 to 2020. The table is based on public information that is available online. Obviously there might be missing information but we try to provide the most accurate data possible:
2007
– Entrepreneur of the Year award by Inc. Magazine
– George Low Award by the American Institute of Aeronautics and Astronautics
2008
– National Conservation Achievement Award by National Wildlife Federation
– Von Braun Trophy by National Space Society
2010
– Time's 100 people by Times
– the FAI Gold Space Medal by Fédération Aéronautique Internationale
– One of the 75 most influential people of the 21st century by Esquire magazine.
– Living Legend of Aviation by the Kitty Hawk Foundation
2011
– One of "America's 20 Most Powerful CEOs 40 And Under by Forbes.
– Award of the US$250,000 by Heinlein Prize
2012
Gold Medal by Royal Aeronautical Society
2013
Businessperson of the year for SpaceX, SolarCity, and Tesla by Fortune Magazine.
2014
Edison Achievement Award
2015
IEEE Honorary Membership Award
2016
Top 10 Business Visionaries
2017
Oslo Business for Peace Award
2018
– 25th on Forbes list of The World's Most Powerful People.
– Fellow of the Royal Society (FRS).
2019
– The Most Admirable Order of the Direkgunabhorn member (fifth class)
– Starmus Festival's Stephen Hawking Medal
– The Most Innovative Leaders Forbes list.
2020
– #2 Billionaires List on Forbes
– Axel Springer Award
12. James Bond submarine prop
One of the most unique collectable items Elon Musk owns is the actual " Wet Nellie ". The famous submarine vehicle from the popular James Bond movie " The Spy Who Loved Me ".
He even went as far as creating a replica of the vehicle just in case a new Bond movie would be made where they needed to use it again.
13. College apartment rented out as party hub
It's known that Elon used to throw parties at his college house to help pay rent while being in school. Sometimes just renting the entire place and sometimes being involved in the party planning too.
Just one of the ways he built himself up and showed his entrepreneurial skills.
14. Geek about Dungeon and Dragons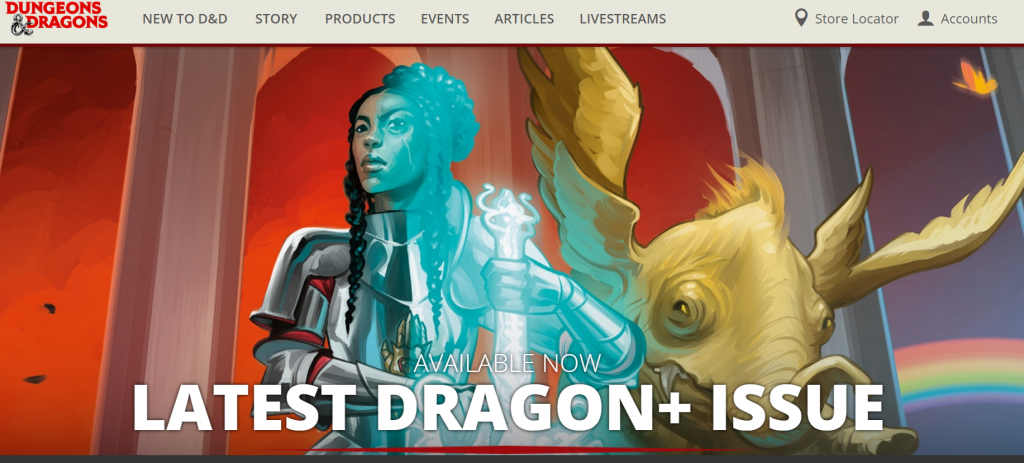 As you would imagine, Elon Musk grew up as somewhat of a nerd. He didn't shy away from saying he loved playing Dungeons and Dragons as a kid and teen and explained the game actually helped him sharpen his imagination and creativity.
*Running to the store to buy a DnD game!
15. ecommerce and transportation ambitions
Elon Musk developed the most popular online payment solution known as PayPal. Later sold to eBay for $1.5 Billion dollars. It is one of the most used services even today.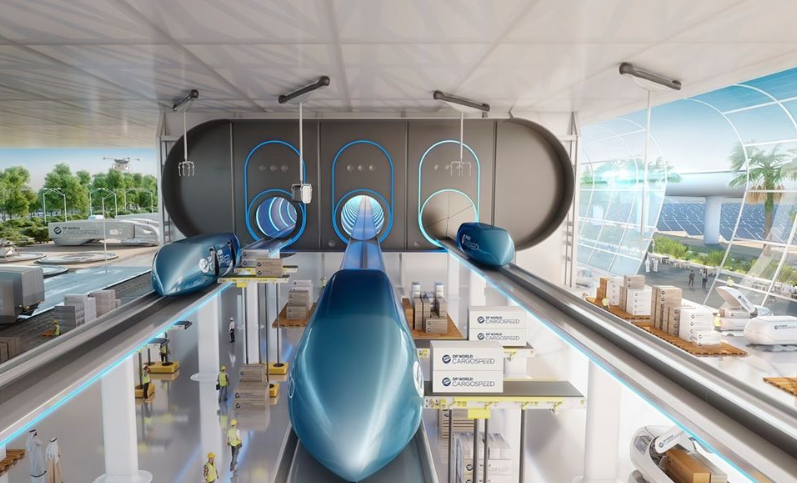 On top of that, he also had the idea to create a fast transportation solution in the form of hyper loops.
The idea is to transport people inside pods underground traveling at a 355 km per hour.
In 2018, the project started to take shape and recently introduced tunnels in Las Vegas. Although the idea was slightly modified and the famous Tesla cars run through the loops now instead of pods.
16. Robot names adopted from comics characters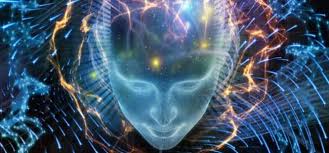 Elon Musk named few of the robots in Space X company in line with X-Men characters like Colossus, Storm, Wolverine, Iceman, and Professor Xavier. People close to Elon said that he was a fan of X-men which explains his naming the robots and intelligent machines after the famous action comic characters
17. Secret Instagram account
While obviously Elon is now the owner of Twitter, it won't look good if he also managed another social media profile like Instagram. He also went on record to say that users should pick between the two.
But he did hint that he holds a very secret Instagram account that no one knows the handle just so his friends can send him stuff.
18. Elon Musk can make or break companies with his actions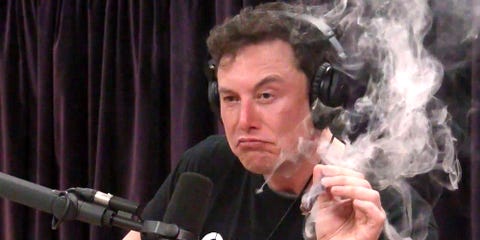 When Elon appeared on the very popular podcast The Joe Rogen Experience we bet he didn't imagine that a simple action that he probably thought was funny would lead to one of his companies's stock to lose value.
During the interview he was shown smoking a joint. Which created backlash and caused Tesla stock to decrease in value. Elon quickly defended himself by saying he didn't really know what to do with it as he doesn't smoke etc.
18. Musk made space travel cheaper
Before Space X and their advanced rockets, to lunch a rocket with astronauts to reach the International Space Station would cost around $1 billion per mission. However now the cost is closer to $60 million. Which is more than 90% reduction of cost.
19. Elon was married three times
Elon Musk was married 3 times:
2000 to 2008 – Married to Justine Wilson
2010 – 2012 – Married Talulah Riley
2013 – 2016 – Married Talulah Riley again before divorcing in 2016
20. Elon Musk has 10 children
| | |
| --- | --- |
| Nevada Alexander Musk | Griffin Musk |
| Vivian Musk | Kai Musk |
| Saxon Musk | Damian Musk |
| X AE A-XII Musk | Exa Dark Sideræl Musk |
| Twin 1 ( Unknown name ) | Twin 2 ( unknown name ) |
21. Career in music
On March 2019, Elon released a rap music single. The RIP Harambe single is available on SoundCloud.
According to him, the single was in honor of Cincinnati Zoo gorilla Harambe who died in an unfortunate event because a toddler climbed its zoo area which rescuers need to kill to save the kid.
22. Never accepted a salary from Tesla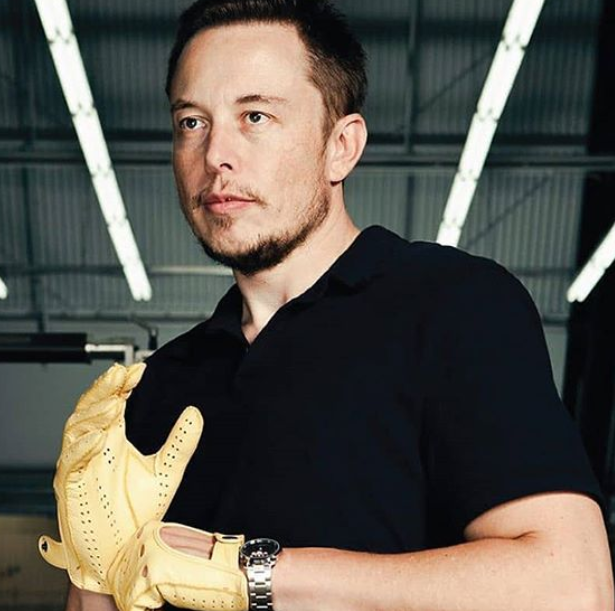 Elon never accepted a salary from Tesla. While he earns huge amounts of money from incentives and stocks, he never took a salary from the company.
23. He had a Cameo in Iron Man as himself
Elon Musk actually played himself in the movie Iron Man in 2010. You can see the clip here:
24. Big Bang Theory and Young Sheldon cameo role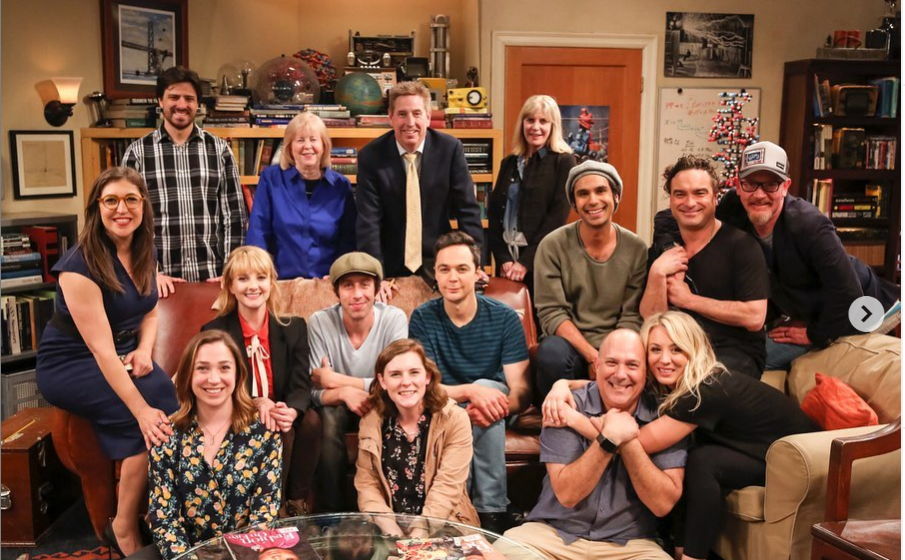 Another hit television show also had Elon Musk do a cameo role. The comedy show Big Bang Theory, had him on as himself – Elon Musk playing a role as a dishwasher volunteer for a charity outfit.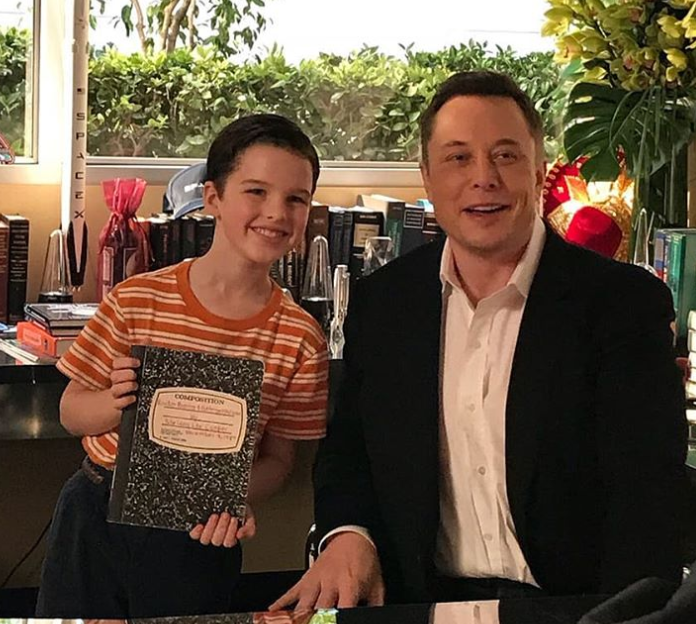 The cameo role of Elon Musk followed the Big Bang Theory's prequel program Young Sheldon. Again, reprising his role as himself and foreshadowing Sheldon's life as Elon Musk humorously used the child's idea to launch space satellite.
25. Appeared on The Simpsons
Elon Musk character was brought to comic life in the show The Simpsons and he actually voiced his own character.