Who we are
Tech 25 is an entertainment tech blog that publishes list type articles with facts and info about your favorite companies and entrepreneurs, and also how to guides to help our readers with every day issues they face with technology. We try and publish every day about the latest tech products and news with an easy to read tone.
If you're facing issues with your phone, or looking to learn how to adjust the brightness levels of your laptop, our archive of hundreds of helpful articles is here to help you out together with our dedicated writers on site.
Editorial team
Jakaria Tiaz brings years of experience as a tech writer to the team. He mostly enjoys writing about the latest new tech or troubleshoot a trending issue users are facing.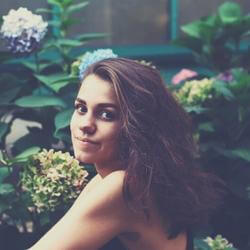 Rona Rormoso has been writing about technology since 2014. She has covered topics from tech news and updates about popular companies to detailed guides about the latest iPhones or other smartphones.
Hi! I'm Nick Cagge. I am a facts enthusiastic and long time tech writer. After several years writing for yahoo tech news and contributing articles there as well as other sites, I am now dedicating my time to Tech 25.
Editorial Guidelines
Tech 25 articles are accurate, up to date, relevant and actionable. They are all written, fact checked by our experienced team of editors and writers who are all experts at their fields. The team also follows the content policy of Alony Media.
The articles are also reviewed after publication by our review board to make sure we didn't miss anything. This process ensures we are publishing the best content possible.
Fact checking and review board
Tech 25 review board is a mix of seasoned tech entrepreneurs, social media gurus and tech news writers who have all been working in their respected fields for years. Their job is to make sure our articles are accurate, up to date and true. This board uses various sources to verify our articles are updated and correct at all times.
If you happen to find an error or a piece of content that needs attention, you can contact us at any time.
Correction Policies
When a correction to an article is needed we will note it at the top of the article or add a side note to the article body itself next to the section that was updated. We do our best to keep our readers informed where an update or correction has been made.
Products mentioned on our site
All the guides and product reviews mentioned on the site are written with first hand experience by the writer ( Unless otherwise stated ). We do not have any affiliation with any of the products or services we write about, the information is provided in good faith wether it is good or bad based on the experience of the writer.
Content Policy
Tech 25 has the goal to become the best source of information about Tech companies and solutions to everyday issues people face with their tech. To that end we hold our team to the highest values of content creation while making sure our articles are accurate and updated at all times. The content is created 100% by our team of writers.
Our Policies
Tech 25 has a strict privacy policy about how we collect and use information on the site. As well as how we protect it. If you want to learn more about our privacy policy, click here.
About Alony Media
Tech 25 is part of Alony Media. Alony Media is a Digital Publisher with over 15 years of publishing experience and currently more than 25 brands that reach 2.5+ million people every month with valuable, useful content. Find out more about Alony Media here.
Contact us
We highly value your feedback and suggestions. You can contact us for any reason at [email protected]
Our mailing address:
Alony Media LLC, 304 S Jones Blvd, Las Vegas, Nevada, 89107
United States