Looking for some interesting facts about Samsung? Samsung is one of the industry leaders in manufacturing and supplying different electronic products like smartphones, TVs, monitors, and many more.
Their products are found worldwide and they are very popular as well. In fact, you might have already used a Samsung product in your lifetime. You might also like to read some iPhone facts in this article.
Now, in this post, we have compiled a list of the 25 mind-blowing facts about Samsung. And, we will be sharing them one by one in the following section for you. So, let's get started…
25 Facts About Samsung
#1 Origin of Samsung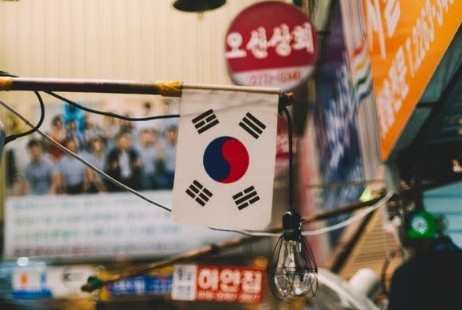 Lee Byung-Chul was one of the most successful businessmen in the history of South Korea. It was 1938, he founded a company in then Japanese Korea named 'Samsung Sanghoe'. The company consisted of 40 employees at the time.
Later, Lee Byung-Chul left Seoul because of the Korean War. And, he started to diversify his company. He tried his hands on many industries including sugar refinery, woolen mills, fishing, etc.
#2 The Meaning of Samsung

Samsung is a Korean word. And it means '3 stars' or 'Tri-Star'. Here, the word 'three' refers to something 'powerful, big, gigantic'.
#3 Samsung Started as a Trading Company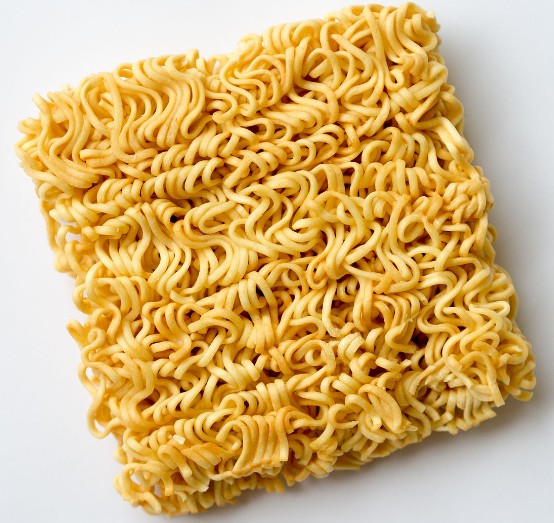 We know Samsung for manufacturing and supplying mobile and electronic devices. But Samsung actually started as a trading company. The company would trade noodles, local groceries, and dried-fish back in 1938.
#4 Samsung is Not Only An Electronics Company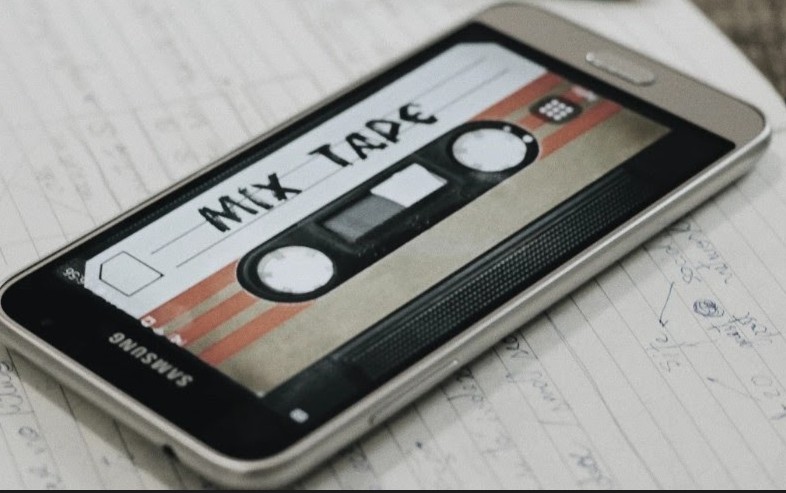 Typically, we all know Samsung as one of the largest electronics manufacturing companies in the world. However, Samsung is not primarily an electronic company. It is a multinational conglomerate from South Korea. Here, the word 'Conglomerate' refers to a company that is comprised of many subsidiary companies.
Samsung has numerous subsidiaries. Among them, some companies are partially owned by Samsung. While some are affiliated or fully owned by Samsung.
The most known ones are Samsung Electronics, Samsung C&T Corporation, Samsung Engineering, Samsung Fire & Marine Insurance, and Samsung Heavy Industries, etc. So, if you thought Samsung only manufactures TVs, smartphones, or other electronic devices, then you are mistaken.
#5 Samsung and Electronics Production
Samsung actually hasn't tried their hands on the electronic industry before the 1960s. During that period, Samsung has founded a number of subsidiary companies related to manufacturing electronics. In 1970, Samsung introduced its first electronic product.
It was a black and white TV of 12-inch screen size. This TV actually was well received at that time. As a result, they have turned their focus on manufacturing more electronics in the following decades on their own. Later, they also introduced a car phone in 1986. But unfortunately, this product was not a hit like the TV. Despite that, they kept trying to bring out new devices once in a while.
#6 Samsung's Coverage Worldwide
At the moment, Samsung has about 80 major companies and thousands of smaller companies under their portfolio. And to make sure all these companies are running perfectly, Samsung has employed over 4, 90,000 people from all around the world.
It is reported that Samsung has employees in about 80 countries in the world. That indicates that Samsung is truly a global company.
#7 Samsung Construction Division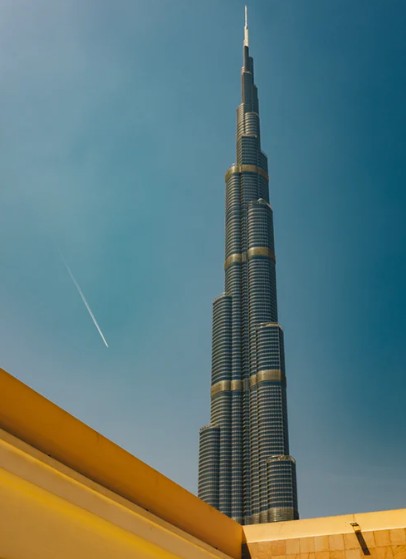 Samsung Engineering Co., Ltd. is one of the subsidiaries of Samsung. This company is known for offering numerous types of engineering services like design, construction, combining, and procurement. Till now, this company has worked and completed plenty of projects successfully in about 38 countries globally.
For instance, Burj Khalifa is the world's tallest building at the moment. And, it was built by Samsung Engineering Co., Ltd. That is not all, Samsung also helped in building other famous skyscrapers like the Petronas Twin Towers, and the Taipei 101.
#8 Samsung and South Korea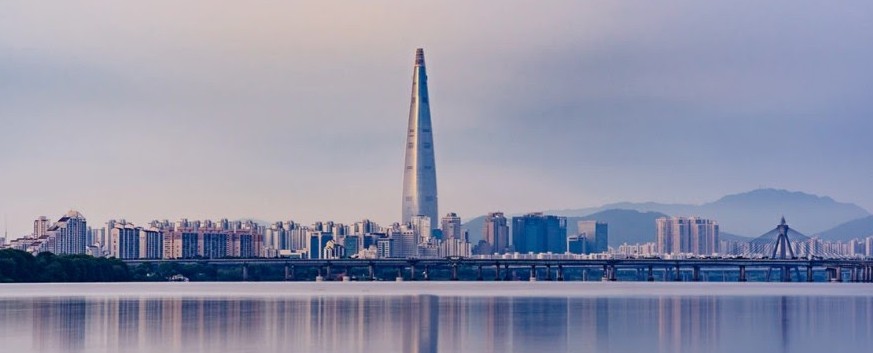 It is impossible to separate Samsung and South Korea. This company has been helping the country in a myriad of ways. First of all, Samsung is the number 1 company in earning the most revenues in South Korea. Matter of fact, this company alone has produced about 17-20 percent of South Korea's total GDP (1082 billion USD).
#9 How Samsung Reborn
From the start, Samsung was not as successful as they are at the moment. From 1980 to 1990, Samsung was not that popular. It was because they were manufacturing low-quality products. But back in 1993, Lee Kun Hee came as the chairman of Samsung. He is the son of the founder of Samsung Lee Byung-chul.
He wanted to run the company with a new management philosophy where quality would the core of the company. But even after that, Samsung was supplying crappy products. As a result, one day in 1995, he went to one of their factories and stacked up all the electronic devices that were manufactured there. And he destroyed some of those by lighting them on fire and for some of the products he used hammers.
It is reported that overall, he destroyed products worth 50 million dollars that day. And over 2000 employees of Samsung were present there to witness the event. With this, he tried to make sure that all of the employees of his company understand the value of quality. Since then, a new Samsung was born. Under his management, Samsung grew as one of the best multi-national companies in the world.
#10 The World's First Watch Phone and Samsung
You should be familiar with smartwatches by now. Lots of different companies are manufacturing smartwatches nowadays. But it was Samsung that paved the path to smartwatches. It was 1998-99 when Samsung developed the world's first watch phone. The model of the device was Samsung SPH-WP10.
Primarily, it was a watch. At the same time, you could use it as a phone to call as well. The watch phone could be used for phone calls for up to 90 minutes. It had an LCD display with backlit monochrome technology. Additionally, it even had voice commands for dialing your contacts as fast as possible. Unfortunately, in 1999, this tech was not commercially successful.
#11 The Best Selling Smartphone from Samsung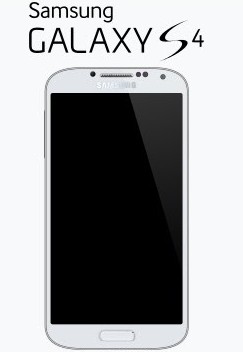 Samsung has released hundreds and thousands of smartphones over the years. But there is a phone that broke all the sales records. It was the Samsung Galaxy S4. This smartphone was released back in 2013. And, it was sold about 80 million units all over the world.
For that reason, it is now Samsung's best selling smartphone of all time. Also, it is the best selling Android OS based phone as well. And, compared to all the other smartphones, it is the 3rd best-selling smartphone in the world ever. The first two places go to Apple iPhone 6 and 6 Plus and Nokia 5230.
#12 The Best Selling Phone from Samsung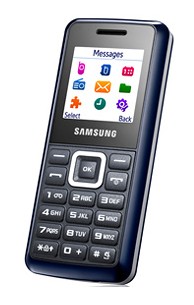 Yes, the Samsung Galaxy S4 might be their best-selling 'Smartphone' yet. But it is not their best selling phone overall. Matter of fact that crown goes to the Samsung E1110. It was a feature phone released in 2009. But the phone was discontinued from 2012.
Still, within this period, the Samsung E1110 was sold over 150 million units all around the world. For that reason, it is also the 8th best-selling mobile phone in the world of all time.
#13 The World's First CDMA Phone
At the moment, most of us might have access to 4G. Also, 5G networking technology is on the verge of becoming mainstream in most parts of the world. However, back in 1996, CDMA technology was one of the fastest networking technology.
And, it was Samsung that used CDMA on one of their phones. The Samsung Stunt SCH-100 was the first phone in the world to feature CDMA technology.
#14 Samsung, Google & Android OS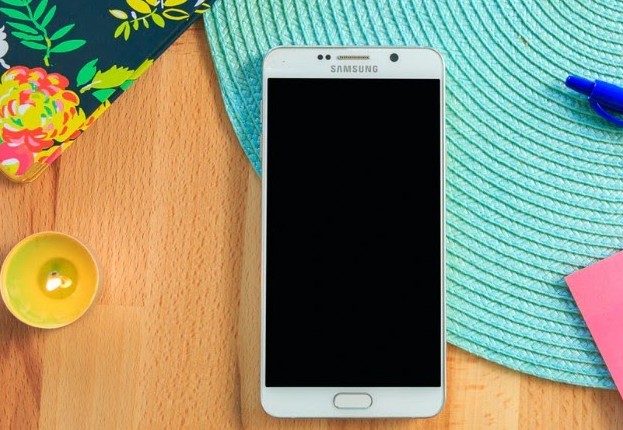 We all know that Android is owned by Google at the moment. However, the story might have been a bit different. It is stated that Android developers were short in money to support their project back in 2004. So, they started to reach many tech companies to sell Android OS. Interestingly, one of them was Samsung.
The story goes like this that the founders of Android flew to Samsung's headquarter in South Korea to showcase their project. But after the presentation, Samsung actually wasn't amused by the idea. They thought it was impossible for this small startup to develop an operating system like Android. After 2 weeks of that incident, the Android team met with Google about selling their startup.
And, Google liked the idea and immediately acquired the Android startup for about 50 million USD in 2005. If Samsung didn't refuse to buy the startup, then it might be Samsung, not Google that would dominate the smartphone operating system business.
#15 Revenue of Samsung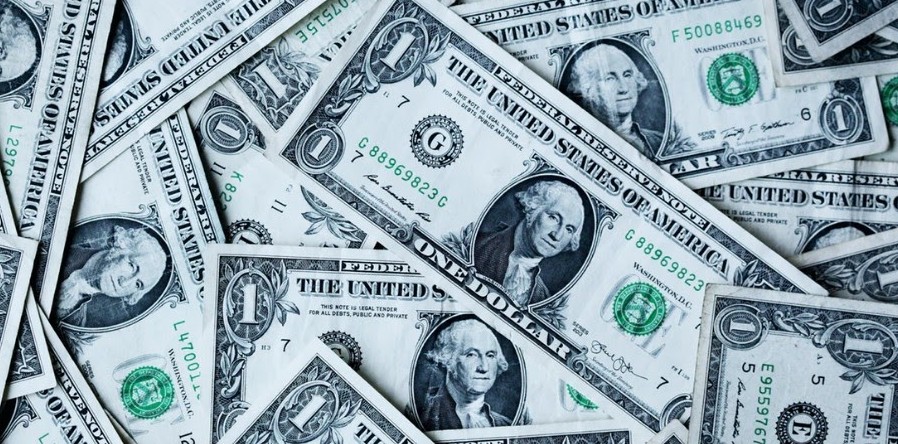 In 2018, Samsung has made a revenue of about $208.5 billion US dollars. That makes Samsung as the world's 14th largest company in 2018. But before that, Samsung had a revenue of about 211 billion USD in 2017. Additionally, in 2017, they had a net income of 37 billion USD. In 2018, Samsung had about 293 billion USD in assets.
#16 Samsung & The World's Largest Oil & Gas Project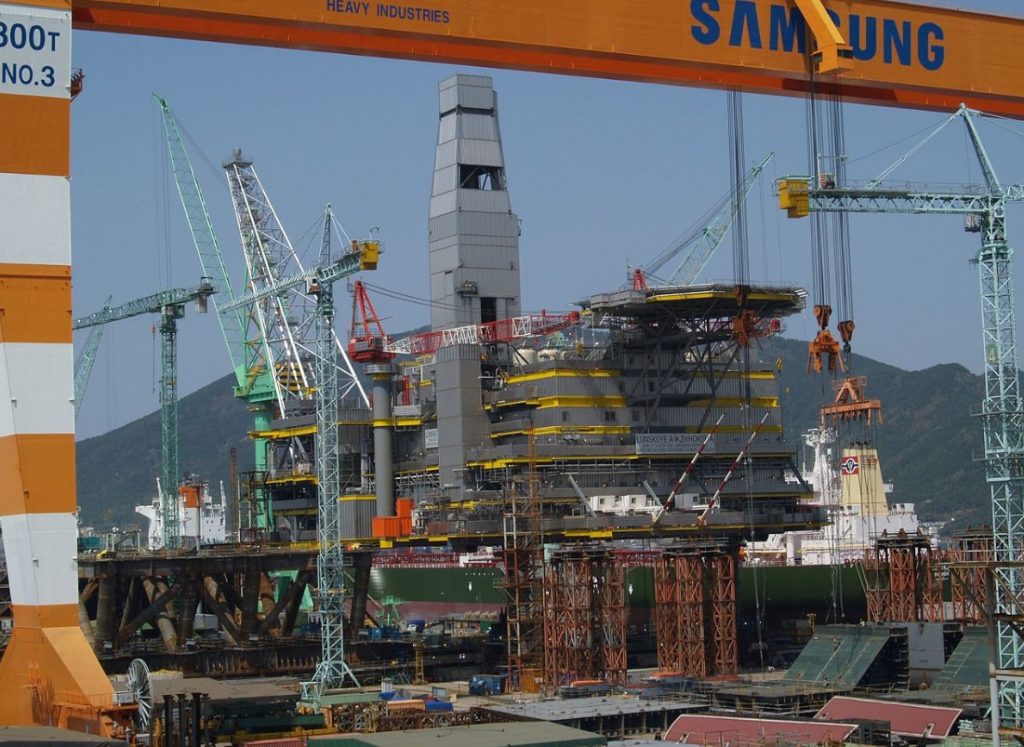 As we previously mentioned Samsung doesn't only produce smartphones and TVs. they are also known for working on different major construction sites. For instance, Samsung has taken over the Sakhalin-II project. It is known as the world's largest oil and gas project under construction in Russia.
They are constructing the topside facilities of the 'Lunskoye platform' in the 'Samsung Heavy' shipyard in South Korea. Samsung will also build the world's first and the biggest floating liquefied natural gas platform for the 'Royal Dutch Shell'. When this construction project will finish, it will be the world's largest ship.
#17 Story of the Samsung Logo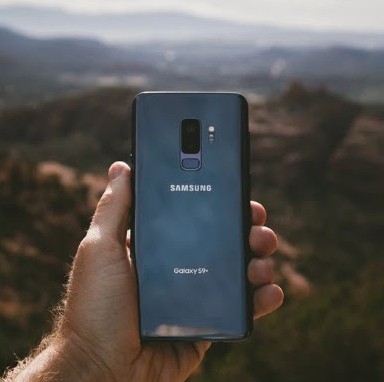 Till now, Samsung has have had only 5 logos. The first logo was introduced when the company was founded back in 1938. After that, the corporate logo of Samsung was changed in 1960. Later, they had to change the main logo of Samsung in 1970 one time. However, again, Samsung has changed the logo of the 'Samsung Electronics' division in 1980.
But after that, the logo was changed one more time back in 1993. Since then, the logo was not changed and it is used by all of their subsidiary companies except for the electronics division. On another note, Samsung has a new corporate logo that is mostly seen in its electron products like smartphones, TVs, refrigerators, etc.
#18 Samsung's Own Font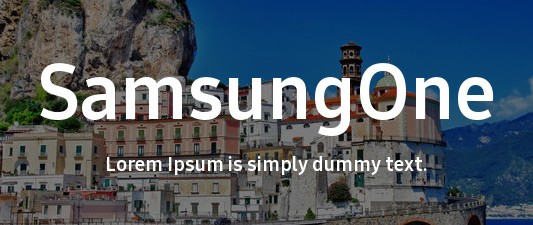 Samsung also has its own font. The SamsungOne font was released in 2016. At the moment, you will find this on all of their products whether it is a smartphone or a monitor. Even they use it in their advertisements.
#19 Samsung's Research & Development
Samsung puts a lot of effort into researching and developing. They are always working on developing new and updated products. At the moment, they have 7 AI centers and 14 R&D Centers all around the world. Samsung researches on Data intelligence, AI, Robot, Security, Next Gen Visual Technology, Life Care & Wellness, and Next Gen Communications, etc.
Samsung spends over 15 billion USD in 2018 on research and development. And it was reported that they have spent over 8 billion USD in the first 6 months of 2019 as well.
#20 Samsung Techwin
The Samsung Techwin is now known as the Hanwha Techwin. This is a company that is known for making optoelectronics products and devices related to surveillance. Samsung sold this company to Hanwha Group in 2014.
But, before that, the Samsung Company was responsible for making weapons, helicopters, tanks, jet engines, fighter jets, etc. Samsung Techwin also operates some helicopter routes in South Korea.
#21 Samsung Supplies Lots of Different Products to Their Rivals
It might be surprising but Samsung actually supplies lots of their own products to lots of their rival companies. For instance, Samsung is known for making display panels, smartphone CPUs, DRAM chips, and many more parts in their factories. It was reported that Samsung actually supplied the RAM, NAND flash, and the OLED display of the iPhone X.
Due to that, Samsung made about 110 dollars per iPhone X. Like this, they have been supplying their display panels to a lot of other monitors and TV brands all over the world. At the moment, Samsung Electronics is the largest semiconductor and memory maker in the world.
#22 The SGR-A1 and Samsung
The SGR-A1 is one of its kind sentry gun developed by Korea University and Samsung Techwin. It was developed to help the South Korean armed forces in the Korean DMZ (Demilitarized) zone.
This is a robot guard sentry gun with features like firing, voice recognition, surveillance, and tracking. It can not only track any intruder but also can opiate grenade launchers and machine guns.
#23 World's Largest Smartphone Maker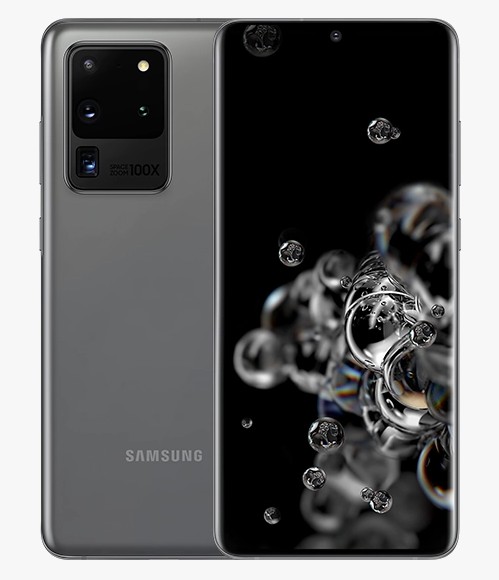 The smartphone industry is comprised of a lot of tech giants like Apple, Huawei, Sony, Nokia, etc. But, at the moment, Samsung has been the king in the smartphone industry. It is reported that Samsung has shipped over 75 million units just in the 2nd quarter of 2019.
That represents 23 percent of the entire smartphone market. Interestingly, Samsung has been the world's largest smartphone maker for a few years on a constant. Also, the popularity of Samsung is increasing day by day.
#24 Samsung's Patents
Samsung is known for developing new technology, products, and innovative devices. At the moment, Samsung Electronics has over 330,000 granted patents among over 460,000 patent applications.
Some of the unique patents are futuristically rollable, foldable, and even scrollable devices and displays. They also have filed a patent of a new smartphone with 3 displays and rounded screen design.
#25 Samsung Shipyards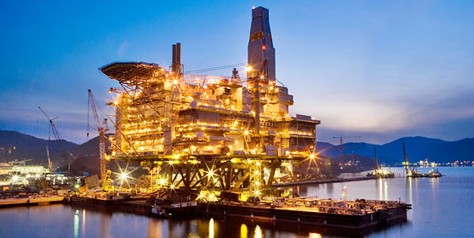 'Samsung Heavy Industries' is one of the world's largest shipbuilding industry. It was founded back in 1974. At the moment, they have shipyards in various countries including China and South Korea. For instance, the Geoje Shipyard in South Korea is one of the largest shipyards in South Korea. It is used for building most of the ultra-large ships.
On top of all these, 'Samsung Heavy Industries' is also responsible for making other heavy equipment like excavators, trucks, forklifts, etc. Plus, Samsung Heavy also manufactures wind turbines. Matter of fact, they have manufactured the S7.0-171 turbine, which is one of the most powerful wind turbines in the world.
Summing it Up – Facts About Samsung
From the information above, we can say that it was not always easy for Samsung. This giant company has evolved as an industry leader through a lot of ups and downs. Still, they are trying new and innovative things to be at the top.
We hope you have liked these 25 amazing facts about Samsung. Do let us know if we have missed any interesting facts? You can let us know them in the comments below!