Game of Thrones is probably one of the most popular shows in history. In this post we will cover some great Game of Thrones facts that a lot of people probably don't know. From CGI to behind the scenes, we share some cool GOT facts right here.
The new episodes for Game of Thrones season 8 has started a few weeks ago. And those who have followed and watched the magical but tragic world of seven kingdoms are all hooked on the story line.
Game of Thrones (GOT) is originally from a best-selling book series written by George R.R Martin. The hit novel series was entitled A Song of Ice and Fire which later retold on television as Game of Thrones.
It is not surprising that it became a blockbuster. In US alone, the show gained the most number of audience share compared to other shows which are also aired in the same time slot.
Check out these 25 Amazing and Interesting Game of Thrones Facts:
25 Game of Thrones facts about CGI and more
#1 GOT CGI cost
Since the world of Game of Thrones surrounds whimsical, and suspense action TV series – the location for filming, props, costumes, catchy compelling dialogue, and high definition animation; Viewers are a bit curious of how much budget is allotted to the CGI on dragons, epic background battles, majestic castles, and all things fancy in every episode of GOT.
Based on the Entertainment weekly, the sixth season's costs $10 million per episode! That is quite insane!
#2 Is a Direwolf an animation?
The GOT royal family of stark owns direwolves which intrigued most fans if they are really wolves or a product of CGI animation. Well, they are not manipulated animation but an enhanced version of real live animals. They are real but certainly are not wolves. The loyal companions of Stark's family are actually from a wolf like dogs. These dogs are Northern Inuit breeds.
#3 Dragons for real
Dragons are practically the biggest star in the Game of Thrones series, both literally and figuratively. What makes the GOT a fantasy story is because of the dragons kept as pets or even a family.
Each dragon on all the episodes of the show have different character and personalities that graphic artist has to draw and recreate into an almost realistic model. The art of making CGI together with the acting prowess of each of the GOT cast.
#4 VFX artists of GOT animations
Visual artists and CGI experts of "Game of Thrones" is headed by Steve Kullback and Joe Bauer. Both have been prolific visual effects artists.
#5 CGI awards and recognition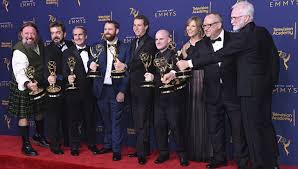 Game of Thrones is not just popular and not just an ordinary heck of a bandwagon. It is recognized having an impressive story plot and brilliantly executed visual and sound effects.
The classic original themed TV series also received numerous awards especially for its exemplary CGI output such as consistent Outstanding Visual Effects for consecutive years.
#6 Misplaced Starbucks cup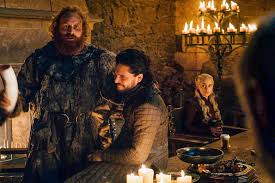 For some Game of Thrones fans, they have easily spotted and pointed out on social media the unlikely cup from a famous coffee retail company in the US. During a scene where Daenerys Targaryen (or often fans call Dany) on a table, a misplaced Starbucks coffee cup was in the shot during one of the TV release of the recent TV series (Season 8). Probably it was a coffee from one of the cast or crew of GOT during scene takes.
For quite some time, the film production mistake, has become viral and become a funny thread online. Memes and clever jokes are shared and reacted upon from different social media platforms.
It's a win-win situation, where Game of Thrones get to have necessary recall to audiences, and Starbucks having a free ad campaign.
#7 Magic of VFX effects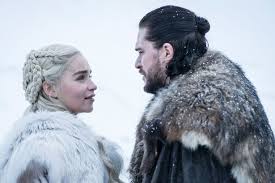 With the misplaced coffee cup in the scene of Daenrys Targaryen (played by actress Emilia Clarke), producers assured that the cup will be edited out in DVD version of Game of Thrones. Streaming and late versions of the same episodes have been edited and the Starbucks coffee is nowhere to been seen.
In the past there are also scenes in the television premier that have been edited out or added to DVD version. That is what so good about VFX artistry, you can edit things that unnecessary, and include scenes in the DVD version to advertise exclusivity as a marketing ploy.
#8 Misplaced bottled water
Well after few seasons, another prop mishap has been seen laying around somewhere can be seen by keen viewers. This weekend's episode, a misplaced water bottle from in between under the boots of Samwell Tarly during a meeting between the kings. But hey, with the power of visual effects software, I am sure it will possibly be edited out of the scene in other reruns and streaming broadcast.
I think someone will be reprimanded for yet another scene and prop check team.
#9 CGI mishap
Even for few seconds shots, Game of Thrones fans cannot help but notice during a battle with the zombie-like creatures, man at the back is wilding alone and keeps on fighting the air while others are battling corpses on a winter scene.
We understand that other scenes are just edited and animated characters or background are added after filming the actor. However, we are not sure if visual effects team forgot to put an opponent to the wilding man, or probably a bad acting plot.
#10 CGI Software
The process in recreating a fantasy land, dragons, and medieval look for the set of Game of Thrones is quite tedious. Difficult but satisfying, according to the graphics, and visual effects team of GOT.
The BlueBolt Ltd is outsourced to do that tough job. Both creativity and skills must meet in between to get perfect TV series scenes. According to the company, they use various photo and video manipulation tool, but mostly they Nuke and Mari to address the VFX requirements of the show.
#11 GOT actors and animation
We are not dumb not knowing that all the dragons and other fantasy like creatures and GOT movie sceneries are made out of CGI effects. But ever wonder how visual artists are able to edit in the frame of the final episode shot without (or almost close to nothing) flaw in the animation, especially those scenes where actors have deal with non-existing background, and unrealistic props.
Answer is one thing: green screen. For decades, green screen serves as a blank canvas for VFX artists. Although, during filming actors may seem crazy as if they have to act as if someone is in the scene when all they got is a green blank screen.
The process includes a tedious photo and video editing to include desired effects in the scenes.
#12 How to act with dragon animation?
Emilia Clarke often acts around with dragons in Game of Thrones scenes because her role as the mother of dragons – Dany girl needs her to always be around with them. Although green screen back draft can easily change the scenery and additional characters around but perfecting the right angle, frame and interaction with the animation will be more accurate if a stick or a cut out of dragons are there as stand in.
#13 Responsible for GOT VFX
The producers of Game of Thrones relied the astonishing VFX to Rodeo FX, where the company was able to get a lot of television Emmy Awards for Outstanding Special and Visual Effects.
#14 Locations and CGI appropriations
Aside from image and video manipulation techniques used by the graphic artists from Rodeo FX, the places in GOT being shot is remarkable in real life. The sceneries are Game of Thrones incredibly satisfying to the eyes. You might be wondering of course if where do these places are being filmed?
Countries such as Dubrovnik and Sibenik in Croatia, Real Alcázar and The Roman Bridge in Spain, and Dark Hedges and Thingvellir in Iceland.
#15 Visual Effects Awards and nominations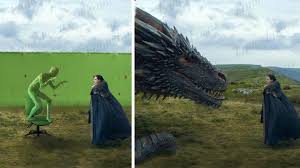 There a actually average of 200 – 300 shots being delivered per season for the VFX of GOT. But it pays really well when hard work is being recognized. GOT VFX team has won Emmy Awards for Television 5 times already and was and is still consistently nominated for the Most Outstanding Visual Effects Awards category.
Game of Thrones Cast Got Some Interesting Facts too
#16 GOT some DC Comics star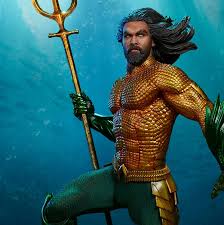 Yes, the same actor who played the famous DC character Aquaman played also Khal Drogo on the hit drama series – Game of Thrones. He is Jason Momoa from Hawaii who is attractive for his muscular tone structure and embodies toughness with a heart of gold.
#17 Famous cameo roles in GOT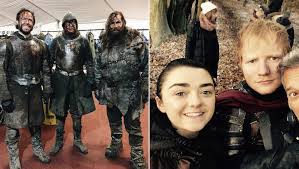 In case you have missed the TV guesting of some celebrities in Game of Thrones, to name few of those who surprisingly appeared on a cameo role.
Although, the show didn't invite President George W. Bush to the show, an edited head of the former president made controversial headlines as viewers recognized that one of the decapitated head of one of the kings was a familiar face. But due to online rants and criticism, the head was later edited out on other reruns of the broadcast.
Related: CGI facts about Thanos from Avengers
Other cameo roles are famous British singer Ed Sheeran, Rob McElhenney, American actor Liam Neeson, Steve Love, David Benioff, D.B. Weiss, David Benioff's Parent, Sigur Rós, Director Neil Marshall, Coldplay band member Will Champion, and more.
Game of Thrones Trivia
#18 Film setting inspirations
With the descriptive storytelling of original GOT author, George R.R Martin, the TV drama series was able to get additional inspiration on how the place will look like and how the fantasy like creatures must be designed. The image and video graphics artists gets inspirations in real world situation not just relying from their own imaginations.
Like the Palace of Dorne, the inspiration was from the bricks on walls of Real Alcazar in Spain. Another was the House of Black and White which was directly referenced from the edges of the buildings in Varanasi in India. Or perhaps the obvious one is the designs on the blocks used on the Maureen Palace is somewhat draws an inspiration from Mayan Revival Period architecture created by Frank Lloyd Wright.
#19 Dark and Sexual Content Controversy
Game of Throne has been eloped with controversy because of its grim portrayal of explicit dialogues, rise of power of hypocrisy and conspiracy, scandalous sexual encounters, violence, inhumane cruelty and slavery, devastating deaths, incestuous relationships, and everything dark and scandalous controversy. It all happens in GOT.
From the gruesome murder of Sansa's father and she was made to see the mutilated head; to Sansa's violent rape scenes by Ramsay.
#20 Game of Thrones treated as royalty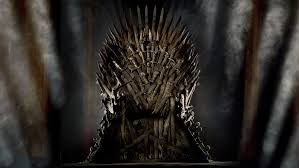 Yes, GOT have a large number of audience shares in comparison of major sport leagues in North America. Like Super Bowl, a lot of people are often excited to see witness the next season of the TV drama (and adventure of course!). There are bars and other business establishments hosts events for showing the most recent Game of Thrones program. Aside from that, there are numerous number of private GOT watch parties are organized all over the world!
#21 In US alone, there are 10 million viewers and still growing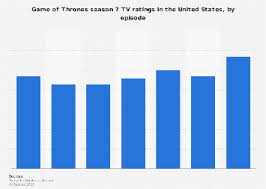 Based on independent research by www.statistica.com, GOT has been an epic fan favorite of most households in the US. With the growing popularity of Game of Thrones all over the world, there are more than 10 million of avid viewers in North America alone. The data collected did not include yet from other continents, as well as those who obtain copies of the TV drama online.
#22 Emmy award winning TV series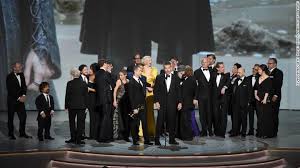 GOT's popularity is not just a bandwagon popularity. In fact, Game of Thrones has been a consistent most successful television series according to nominations and recognition given by the Golden Globe Award. GOT has become the second most outstanding television movie series of all time.
#23 Storyline often represent real life situations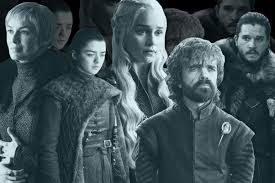 The most awaited TV series is often compared to current political events of world leaders, both international and local crisis, controversies and conspiracy theories. GOT fans are all crazy with each of the characters and every episode because they felt that those represent real life situation.
It's not a surprise if fans would associate themselves or someone they know who have similarities with the show's characters.
#24 Audience share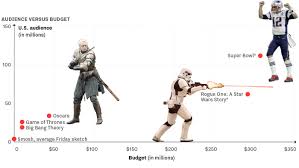 Around 2017, the huge television drama has reached an audience share of 16.1 million avid viewers and number of fans are still growing until the release of Game of Thrones Season 8 this year.
#25 Earning gross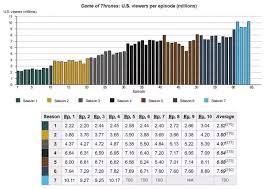 Based on New York Times, GOT was able to earn a whooping 1Billion every year! The controversy regarding the sex, violence, and meme-able posts what makes people intrigued about the show and when starts to watch all most likely are hooked.
Conclusion
We hope you enjoyed some of these cool Game of Thrones facts and we will update this post as much as needed. Be sure you share this with your friends and also check out more of our articles about famous movies, TV shows and tech companies.