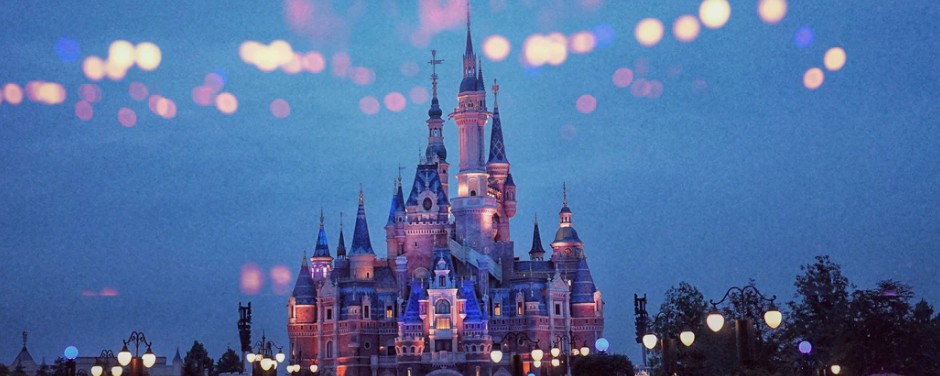 The Walt Disney Company is a mass media company headquartered in Burbank, California, USA. In this post, we will be sharing 25 scary facts about Disney. Everybody might know it as a fun and cool company.
It will be easy to assume that pretty much every kid from Los Angeles or even the entire US has been at least once to Disneyland. And if not, they know so many things about this company it's like they know it from birth.
This company is also commonly known as 'Disney' all over the world. Thus, if you are ready for some heart-wrenching, spine-tingling, awful and scary facts about Disney, Disneyland, Disney World, or even Walt Disney himself, this post is for you.
So, let's jump right in shall we?
25 Scary Facts About Disney
#1 Walt Disney During the Cold War
We all might know Walt Disney as a legend of Hollywood. However, during the Cold War, he was an official FBI informant. FBI disclosed all the information about his collaboration with them after his death. From the disclosed information, it is known that he joined with FBI on 10th November 1941. And, he worked with the FBI until his death.
During those times, communism was a threat and it was on the rise around the world. So, the USA tried to make sure that the communist ideology doesn't spread across the USA. In the process, Walt Disney was hired to report to the FBI secretly, on the activities of Hollywood directors, writers, producers, actors, and so on. And Walt Disney was very successful at his task with the FBI. Matter of fact, at one point, he was promoted to a full Special Agent of FBI.
#2 Disney and Mary Ford
Gender inequality in Hollywood is a long-established issue. And, it was no exception in the case of Walt Disney Productions. In 1938, a woman named 'Mary Ford' sent a letter to Walt Disney productions to work as a cartoonist there.
However, in reply to her letter, Disney sent a rejection letter saying that the 'women do not do any of the creative work in connection with preparing the cartoons for the screen'. You can read the rest of the contents of the letter in the image above. It was 1942 when Walt Disney first hired a female cartoonist.
#3 Finding Nemo Controversy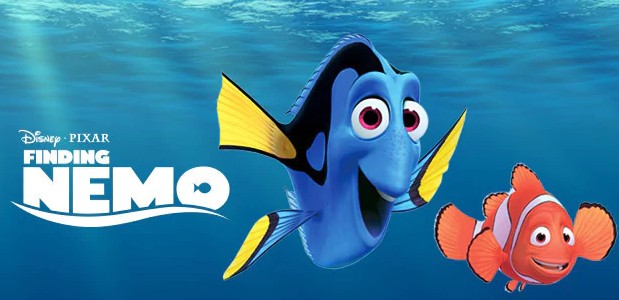 Finding Nemo was a chart-buster animation movie from 2003 produced and distributed by Walt Disney Pictures and Pixar Animation Studios. The story of the movie revolves around 2 clownfishes. And, the main theme of the movie was to leave the fishes where they belong, that is in the ocean. But researches show that after the release of the movie, the sales of clownfish actually skyrocketed.
Also in the movies, it was shown that all the drains lead to the ocean. However, we know it is not the case at all. However, it is known that lots of kids around the world started to flush their pet fishes down the toilet imitating the movie to release them to the ocean. But you know that flushing a fish down the toilet will not end up on the ocean.
#4 The Princess and the Frog Controversy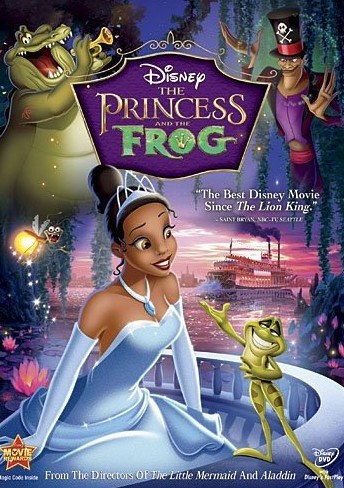 'Salmonella' is a bacterial disease that affects the intestinal tract. Typically, the 'Salmonella' bacteria live in animals like frogs. In the animation movie, 'The Princess and the Frog' by 'Disney' shows that the frog turns into a prince after the princess kisses the frog.
However, lots of children around the world (especially in the USA) started to kiss frogs imitating the movie. And, in the process, hundreds of children were hospitalized due to 'Salmonella' infection in 2010.
#5 Voice Actress of Snow White & Disney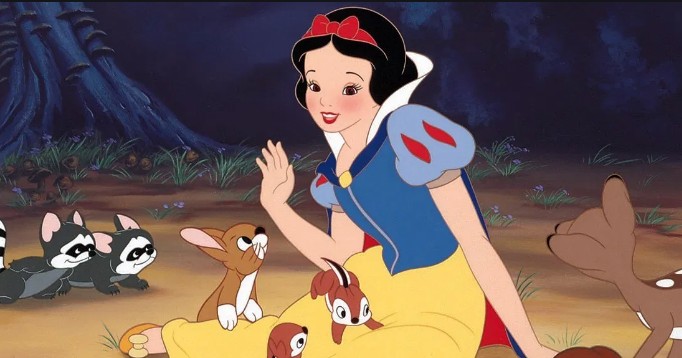 'Snow White and the Seven Dwarfs' was an animation film from Disney released in 1937. It was 'Adriana Caselotti' who was behind the voice of Snow White, the leading actress of the film. The film was a massive hit. And, it is still one of the most successful animation movies from Disney.
However, there are reports that Walt Disney actually blacklisted the voice actress of Snow White 'Adriana Caselotti' since the release of the movie. Matter of fact, her name was not even in the credits of the movie. Since 1943, Disney didn't credit any voice actors at all.
It is because Walt Disney tried to spread the idea that all the animated characters of their movies were real. But it was worse for 'Adriana Caselotti'. Rumor has it, after the success of the 'Snow White', Disney prohibited her from performing on any further films, TV, and even radio work for the rest of her career.
#6 Salary of Snow White Voice Actor
We have just introduced you to the main voice actor of the 'Snow White and the Seven Dwarfs'. She was 18 years old when she was hired for the movie. For the movie, she had to work for about 3 years. And, in return, she was paid only about 970 USD in total (currently about 16,000 USD).
#7 Lead, Cancer, and Disneyland
'Lead' was one of the primary metals used in building Disneyland. And, researches show that excessive and prolonged exposure to lead can impact the reproductive and nervous system badly. On top of this, lead can cause cancer as well.
After extensive tests, it was found that the Peter Pan ride, Haunted Mansion, Mr. Toad's Wild Ride, the Sword in the Stone statue, and many more attractions were containing high levels of 'Lead' in Disneyland.
#8 Disney's Der Fuehrer's Face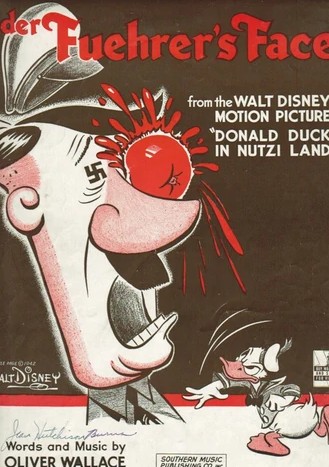 Walt Disney was very active during World War II. He created a number of films of propagandistic nature against the Nazis. Among them, 'Der Fuehrer's Face' is a famous anti-Nazi animation film released by Disney.
It is an 8-minute short comedy movie produced by 'Walt Disney'. The film was officially released in 1st January 1943. It won the 'Academy Award for Best Short Film (Animated)' award as well.
#9 Disney's Lion King Controversy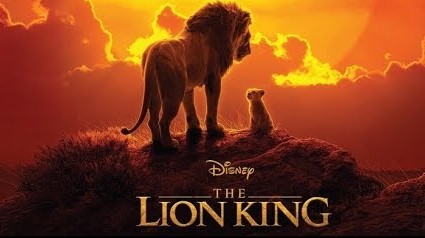 The Lion King doesn't need any official introduction, does it? This blockbuster hit was released in 1994. Back in 2019, Disney also released another remake of the film. However, even though this is a great movie, there are some controversies about this movie.
The Lion King was accused of copying an anime series named 'Kimba The White Lion'. The anime series was released in the 1960s. However, Disney refused this claim. And they told that The Lion King was not copied from the anime series at all and it was inspired from 'Hamlet', the 'Bible', and the lives of Joseph and Moses.
#10 Disneyland Paris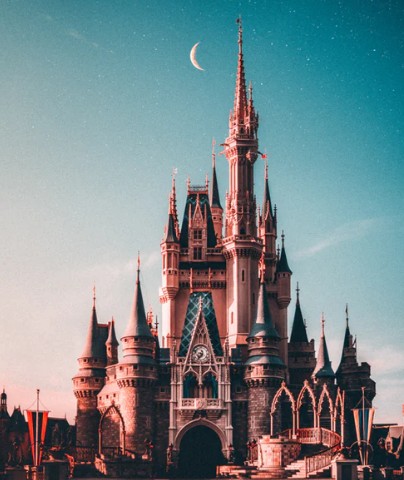 Disneyland Paris is one of the 'Disney' resorts outside the USA. It is located in Chessy, France. It receives about 14 million visitors per year. However, lots of controversies are circuiting about this theme park of Disney.
Reports say that multiple workers of 'Disneyland Paris' have attempted suicide. And, among them, a few have actually died in the process. As a result, a lot of people are accusing 'Disneyland Paris' as a toxic workplace for the cast-members (employees of Disneyland).
#11 Matterhorn Ride in Disneyland
According to various reports, it is known that the 'Matterhorn Ride' in Disneyland is responsible for 2 deaths. The first incident took place back in 1964 when a 15-year-old boy died in the Matterhorn Bobsleds. Disney called the death accidental.
Later in 1984, Dolly Young, a 48-year-old woman died while on the 'Matterhorn Bobsleds' ride. It was reported after investigations that her seat belt wasn't fastened at the time. And, it was the cause of her death.
#12 Abandoned Water Park in Disneyland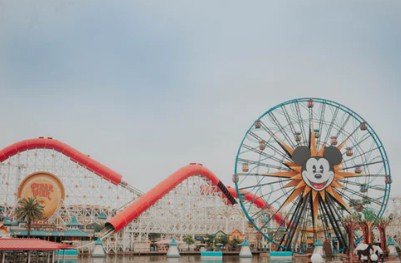 There is an abandoned water park in Disneyland. Once it was named 'Disney's River Country' Water Park. Interestingly, it was the 1st water park that opened at Disneyland. It was opened back in 1976.
However, since 2nd November 2001, the water park was closed. Later, in 2005, 'Disney' company announced that the park is closed permanently. Several deaths took place at the 'Disney's River Country' water-themed park. Some theorists suggest that it is because of those incidents, the park was closed for good.
#13 At least 14 People Died in Disney World
According to several reports, at least 14 people have died in Disneyland. But, not all of them have died while they were on a ride.
Some of them already had pre-existing health conditions. Most of the incidents were caused by either mishaps or natural causes. Additionally, a number of backstage workers and cast members also died in Disney World.
#14 Disney & Thomas Guy Cleveland
In 1966, a 19-year-old boy named 'Thomas Guy Cleveland' tried to sneak into the Disneyland Park. In the process, he was spotted by a security guard.
The guard tried his best to keep him out of the park. Yet, the boy tried to cross the monorail track. Unfortunately, he was hit by the train and passed away.
#15 Long Hair and Beard
Disneyland workers were not permitted to have bears, mustaches, and even long hair since 1957. However, in 2000, Disney was short on manpower and was having trouble accumulating new ones.
Due to that, they have relaxed the ban a bit. For instance, now the employees can have well-trimmed and groomed mustaches and long hair. Yet, the beards are still on the banned list.
#16 Where is Andy's dad in Toy Story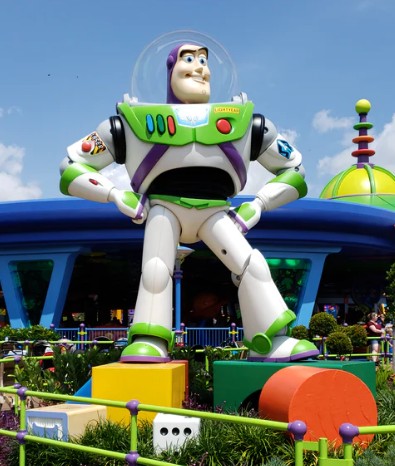 Toy Story is another popular animated film series around the world. This film was produced and distributed by Pixar and Disney. If you have watched the movie, you will notice that Andy's father is not in the movie. But why is that?
Many viewers came with many theories. However, the real reason is that it was so costly to create a human character back in 1995. That means Disney actually couldn't afford Andy's dad.
#17 Disney's Zootopia Plagiarism Controversy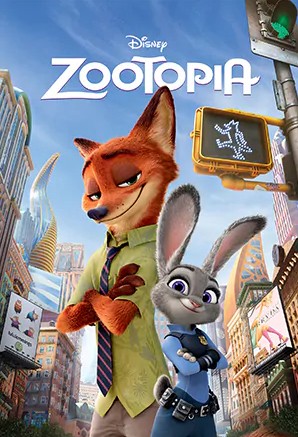 After Zootopia was released, Hollywood producer and screenwriter 'Gary Goldman' sued Disney in 2017. He claimed that he actually reached Disney Studio with a very similar idea to the 'Zootopia' movie in the 2000 and 2009. But at those times, Disney showed no interest in the idea.
However, later, he saw that Disney is releasing a movie that was once his idea without even letting him know that. Thus, he is accusing Disney of stealing various artwork and even the title of the film from him. However, Disney has dismissed the allegations of Gary Goldman saying that they will defend Disney against it in the court.
#18 The Lion King and Disney
In 'The Lion King', Disney portrayed several hyenas as the secondary antagonists of the movie. And, a biologist didn't like the fact. Later, he went ahead and sued Disney for defaming hyenas in the movie.
#19 The Beatles and Walt Disney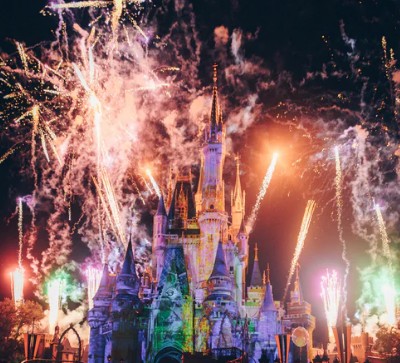 'The Beatles' is one of the most prominent bands in the world. Their line up consists of Paul McCartney, John Lennon, Ringo Starr, and George Harrison. It is reported that Walt Disney wanted to have 'The Beatles' appear on 'The Jungle Book'.
However, 'The Beatles' couldn't make it to the film due to scheduling conflicts. However, Walt Disney included 3 vultures that had British Accents in the original 'The Jungle Book'. And, many people theorize that those vultures are based on the Beatles.
#20 The Original Story of Mulan
It is very likely that you are familiar with Disney's Mulan. This renewed animated movie from Disney was inspired by the story of a Chinese warrior woman named 'Hua Mulan'. Her story was described in the 'Ballad of Mulan' that was written by an anonymous poet somewhere between 386-534 AD.
Interestingly, the original story of Mulan doesn't match the one we see in Disney's Mulan. In the novel, we see that Mulan returns to her homeland. But after reaching there, she finds out that her father has died a long time ago and her mother actually remarried another man. And, seeing all these unfortunate incidents, Mulan couldn't take it anymore and committed suicide.
#21 Disney Song of the South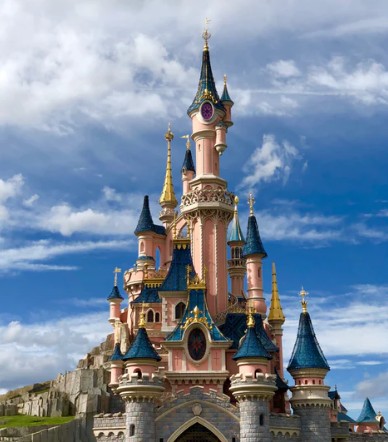 Song of the South is a fantasy musical from Disney that was released in 1946. It also won an Oscar award for its song Zip-a-Dee-Doo-Dah. However, the movie has become a subject of various controversies since its release.
Many critics and viewers accused this movie of racism. And, due to the controversies, Disney has refrained from releasing this on home video in the USA. Also, it might not even be available in the 'Disney+' streaming service anytime soon.
#22 Disney Acknowledges Its Old Movies Are Racist
Disney has just launched its subscription-based streaming service 'Disney+'. Till now, over 28 million users have subscribed to the service. You will find almost all the movies and TV shows from Disney and some other companies in this service. Interestingly, it is also announced that some Disney classics will also be available in the service.
Now, some of these shows come with a disclaimer saying: 'Disney's program is presented as originally depicted. It may contain outdated cultural depictions.' That means Disney actually is acknowledging that some of their old movies are racist. Even then, some experts stated that the disclaimer of Disney is very weak or at least it could have been worded more strongly.
#23 The Club 33
If you are in the hunt for the best and ultimate Disney experience, then visiting Club 33 would be the perfect thing for you. 'Club 33' is a group of private clubs situated in 3 of the Disney parks. These clubs were actually open to the public once upon a time. However, now, you have to be a member to get access to Club 33.
Club 33 is reported to have a 14-year waiting list for the membership. To be a member, you have to pay 25000 USD as the initiation fee, another 12000 USD per year and have to follow all the rules of Club 33. Reports claim that Club 33 has 500 active members.
#24 Lost in the Disney World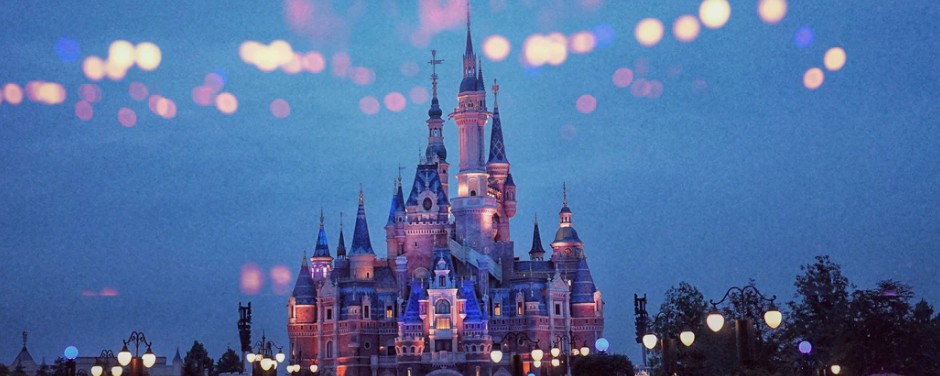 According to reports, Disneyland receives about 52 million visitors per year. On averages, the park gets an average of 53000 visitors per day. And, it is very easy to get lost when you are visiting Disney World. And, it is very easy to lost things in this crowded place.
Matter of fact, according to various surveys, staffs of Disneyland find about 7000 mobile phones, 19000 hats, and 4000 digital cameras on average every year. Since 1971, it is reported that the park found about 1.70 million pairs of glasses in total.
#25 Disney and Sexism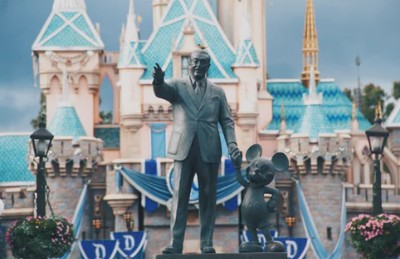 Both Walt Disney and The Walt Disney Company have been accused of sexism. At least 10 women have accused the company of gender discrimination and pay inequality. Disney has also been criticized because of the fact that the older and original Disney princesses lacked feminist values.
Since the establishment of the Disney studio, Jeniffer Lee was the first and only female to direct an animated feature film from Disney. She was the director of 'Frozen' franchise. However, lots of recent reports suggest that women are directing about 40 percent of the upcoming Disney films.
Summing it Up:
The Walt Disney Company is undoubtedly one of the most influential and powerful companies in the world. And now you know some of these scary facts about Disney.
People love Disney all over the world. However, even then, this mighty company has sparked various controversies from time to time.
And, in this post, we have tried to inform you about some of the facts about Disney. We hope you have enjoyed the facts. If so, you might also like the post on secret facts about CIA.
And, if you have any suggestions or queries, you can leave your comment in the comment section down below!