iOS or Android? This might be one of the toughest questions to answer. Did you know about all these things Android can do that iOS can't? Some of these really surprised us as we researched this article.
Because it depends on many factors like the user, the version of the operating system, the device it is running on, and more. Thus, we know that it would be futile to try to end this evergreen debate.
Instead of that, we will let you know some facts that are only possible to experience using an Android device. So, in this post, you will find 25 things Android can do that iOS can't.
Are you ready? Then let's begin…
List of things Android can do that iOS can't
No. 1 Google Play Instant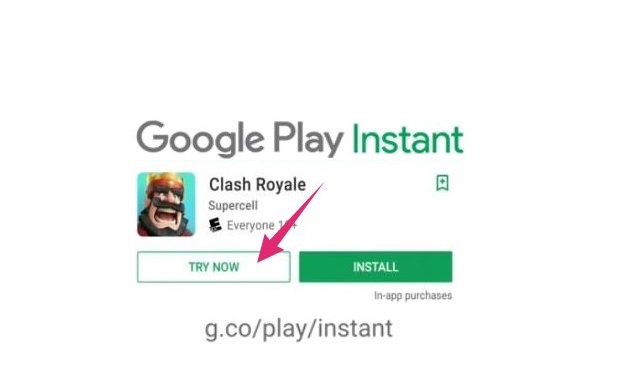 This is a truly unique feature of Android. Rumor has it, Apple will also introduce their version of this feature in the near future. With this feature, any Android user can try any games or apps on their phone without even installing it in the first place.
Amazing, isn't it?
So, if you are in a dilemma whether you should install an app on your Android phone or not. This feature can help you save both of your time and storage space on your phone.
It is also great for app developers. So, they can give a taste of their app to the users. In that sense, app developers will be able to reach millions and analyze their audiences better.
No. 2 Set Default Apps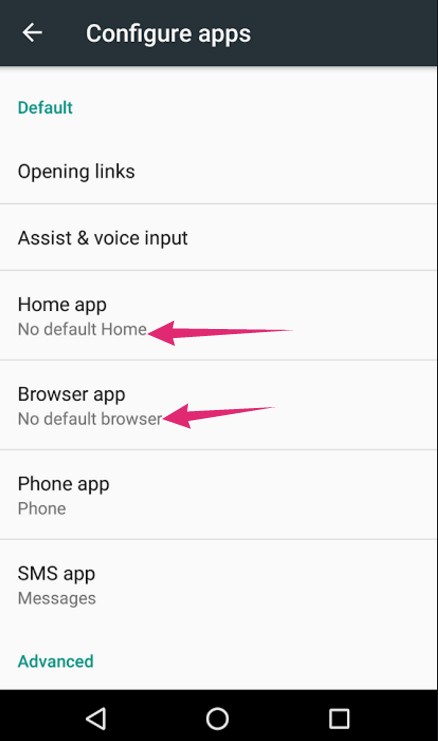 If you are using a Windows PC, you will be already familiar with the default programs feature. Similar to that, Android also lets users choose a default app for most types of files. This will come in handy if you have multiple apps for a single type of file on your phone.
In this way, you can set a default app for playing music, browsing the internet, using the camera, and so on. Let's say you want to set your default browser to Firefox instead of Google Chrome. You can do that easily. However, it is not yet available on iOS.
No. 3 Multitasking/Split Screen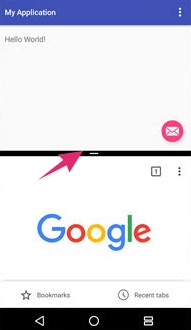 Technically, iOS supports multitasking. However, that is not that efficient. Also, the split-screen feature is only available on iPads. But, Android comes with native multitasking support.
You can also start to use the split-screen feature straight from the task manager of your Android phone. This way, you can use multiple apps at once.
No. 4 Multi-Window Mode/Picture-in-Picture Mode
Similar to the previous feature, Android supports picture-in-picture mode natively. This feature allows you to run multiple apps at the same time by opening multiple windows. It is almost similar to Windows and Mac OS's multi-window feature.
It is a great feature if you want to do multitasking on your Android smartphone. For instance, you can browse Facebook, while you are playing a video in the YouTube app simultaneously. Unfortunately, iOS can't do that.
No. 5 Versatile Internal/External Storage Management

Typically, you will get a default app to access your files on your iPhone. But this is not that powerful. Actually, it is not the fault of iOS. Rather, Apple doesn't want to give the user better control over their phone.
In contrast, Android comes with a powerful and versatile file manager by default. You can access both of your internal and external storage files. At the same time, you can also perform all the necessary commands like copy, paste, move, etc. with ease.
As always, there are thousands of file manager apps available in the Google Play Store. You can install one of them to take your file managing to the next level.
No. 6 Smart Text Selection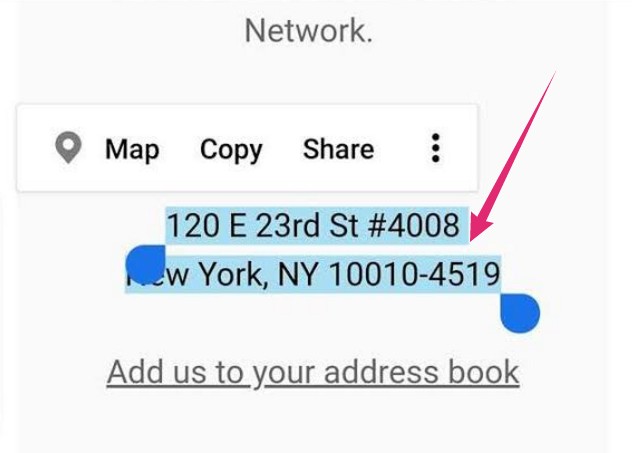 This is still a new feature in Android. Google introduced this feature with the release of Android Oreo (8.0). With this feature, you can now highlight texts from any app on your phone, and it will prompt you to open the relevant apps in an instant — thanks to machine learning and Google's advanced algorithm.
For instance, you have selected an address, your phone will understand that it is an address and will suggest you to open the 'Maps' app from there. This is a cool feature, to say the least. It can work with any type of information including phone numbers, addresses, email addresses, and more.
No. 7 Live Caption
Live Caption is another latest feature of the Android operating system. It came with the release of Android 10. However, it is not yet widely available. Google added this feature to only a few models of its Pixel series smartphones. And, we can hope that it will be gradually rolled out to more devices in the future.
The 'Live Caption' feature automatically produces subtitles for any media files playing on your phone. But that is not all. Here's the best part: it even works offline. So you don't have to be connected to the internet for getting captions on your videos. Incredible, isn't it? On the other side, it is not available on iOS.
No. 8 Creating Guest Account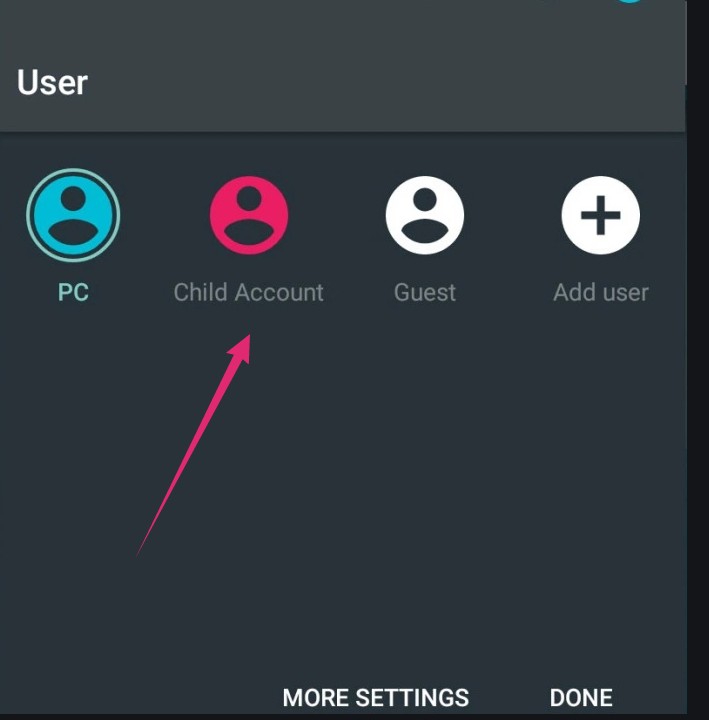 In iOS, you can only add one user at a time. But in Android smartphones, you can add multiple users. It can come in handy if you need to share your phone with others (kids/friends/family) frequently. You can even add guest user accounts so that the other user won't be able to access your personal data.
No. 9 Third-Party Apps Installation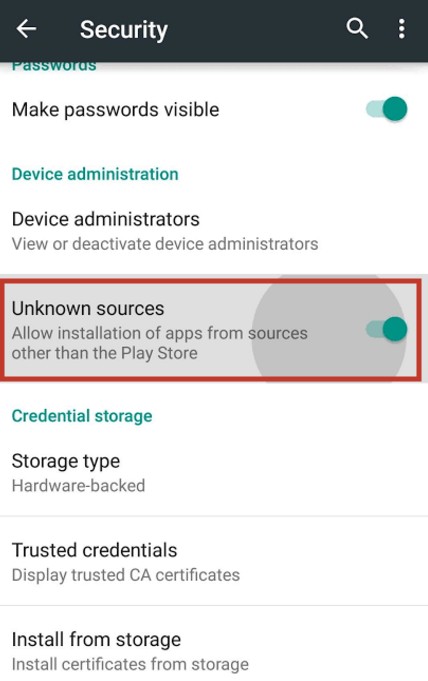 Android is famous for this feature. With just enabling one setting, you can start to install apps on your Android from outside of Google Play Store. But, Apple doesn't allow installing any apps or games which are not from their App Store.
On the opposite, if you enable the 'install from unknown sources' settings on your Android phone, you can install any apps or games you want on your Android.
No. 10 Third-Party App Store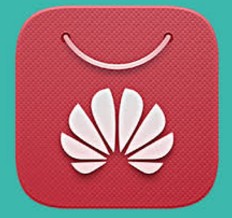 Once again, iOS comes with its official 'App Store' app pre-installed on your iPhone. And, every Android comes with the 'Play Store' app. Even then, you can install other third-party app stores on your Android phones.
Interestingly, most of the OEM manufactured Android phones come with their own app store already installed. For instance, Samsung, Huawei, Xiaomi, etc. offer their own app store.
No. 11 Expandable Storage Space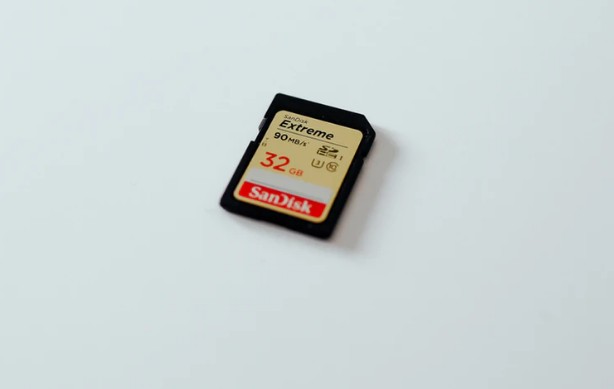 Yes, there are a lot of Android phones that do not support external storage options. However, the number of android phones which supports expandable storage is enormous. But, iPhones don't have any external storage. You are limited to the internal storage space of your iPhone.
No. 12 Explore all the Files with a PC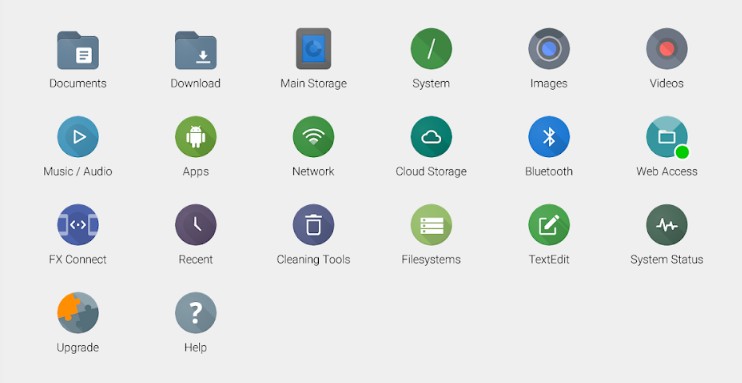 There are many ways you can add files to your smartphone from your PC. Among them, the fastest way would be to connect the phone to your PC via a USB cable and transfer files between them. You can do that with ease using any Android phones.
Matter of fact, after you connect your Android phone to a PC, you can access all the files using the file explorer of Windows. But this is not that straightforward for iOS.
Typically, you can't access the files without iTunes on your PC's file explorer. So, transferring files from iOS devices to a PC is complicated than from an Android to a PC.
No. 13 More Choices When it Comes to the Hardware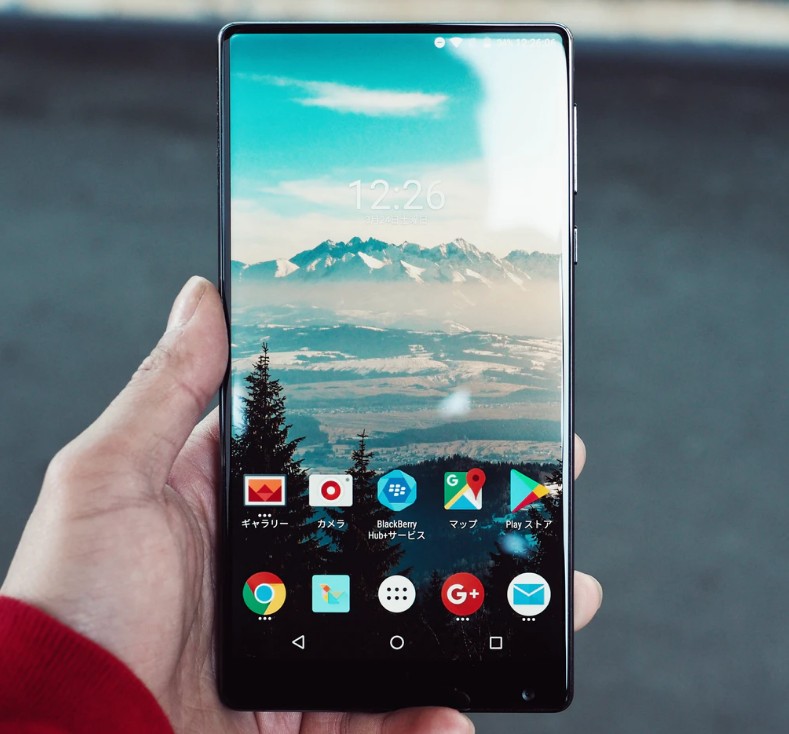 Every year Apple releases a few iPhone models. They tend to be almost similar from the look and the specs as well. In this regard, there are no varieties when you are choosing an iOS device.
On the contrary, there are thousands of Android smartphones are released every year. So, you have abundant options in terms of hardware, devices, prices, and brands when you go with Android.
No. 14 Better Shortcuts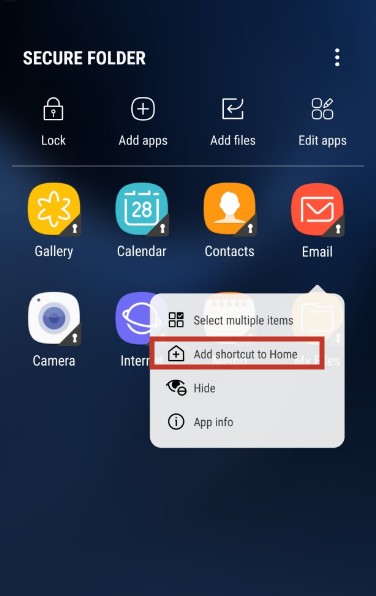 You can add shortcuts to the home screen on your iPhone. But unfortunately, this is not efficient like an Android. Regarding Android phones, you can add multiple shortcuts to the home screen directly.
Matter of fact, you can actually add shortcuts of not only an app but also of a file, folder, or a directory. It is not possible in iOS.
No. 15 Widget on the Home Screen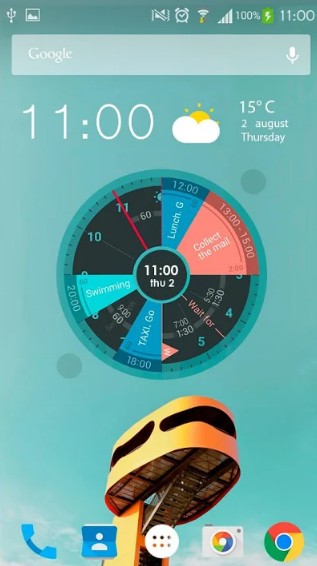 iOS does support widgets. After you add a widget on your iPhone, it will go to the notification area. That means you can't add a widget directly to the home screen of your iPhone. In the case of an Android phone, you have more freedom regarding widgets. Yes, you can add them to the home screen.
Added to that, you can also change the layout, size, and placement of the widgets to your liking as well. Also, most of the third-party softwares come with additional widgets on Android. You can add them to your home screen by just dragging and dropping.
No. 16 Better Google App Support


If you are used to relying on Google's ecosystem, there's no way you can live without an Android. Because every Android phone comes with most of the vital Google apps pre-installed.
And, you can obviously install more Google apps on your phone whenever you need to. And, in the case of iOS, there are not many Google apps come pre-installed.
No. 17 Bigger App Store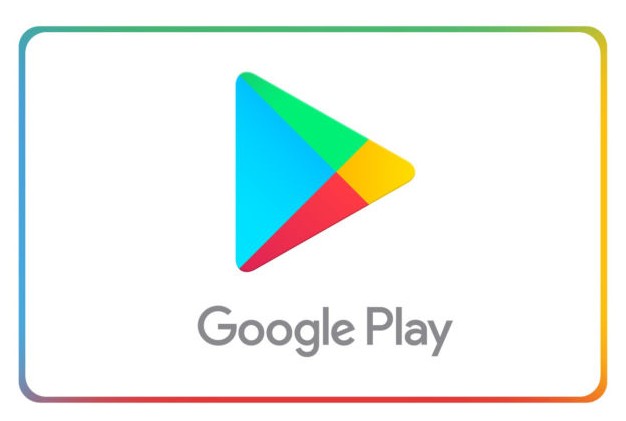 According to reports, Google Play Store has over 2.8 million apps. While the app store houses over 2.2 million apps and games. This is an indicator that you will find more unique and underrated apps on the Google Play Store. Added to that, you can also install apps from a third-party app store on Android.
No. 18 Custom ROMs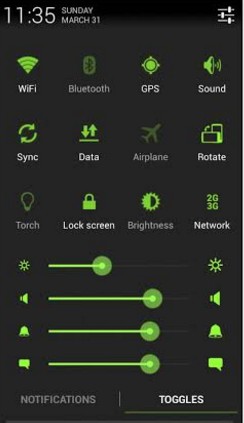 This particular feature is for the ultimate power users. Android is known for its customizability. But if you want to take that up a notch, you can try using custom ROMs. Custom Roms can replace the stock ROM/Firmware/Operating System that your Android phone comes with.
You know that Android is open-source. That implies that anybody can edit/remake/develop the operating system their way. So, there are lots of developers around the world who are editing the default codes and developing their own ROMs for different Android devices.
Typically, all the custom ROMs come with lots of additional features, unlocked functions, improved performance & appearance, and so on. You can easily install a custom ROM on your android device for better performance and look. However, this is not easy to do with an iPhone.
For the record, if you mess up while installing a custom ROM, you might brick or damage your phone for good. So, we would suggest you refrain from trying it if you are not tech-savvy.
No. 19 Better Virtual Assistant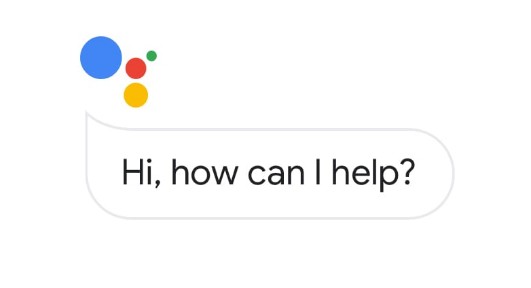 Which one is better: Google Assistant or Siri? The answer to this question is: it depends! But, according to a lot of research and users' experience, Google Assistant has a slight advantage over Siri.
On top of that, Google is bringing out the next generation 'Google Assistant'. This edition of Google Assistant is faster, smarter, and powerful than ever before.
No. 20 Better File Sharing Facility

iOS is a closed-source operating system whereas Android is open-source. We get that Apple wants to keep their system secure. But this also has a drawback. For instance, it is very hard to transfer files using an iPhone.
In contrast, Android has no problem with sharing files between phones and other devices as well. You can also install third-party apps for sharing files faster using Wi-Fi/NFC/Bluetooth in an Android.
Personalization: Android VS iOS
Android is by far the best operating system when it comes to customization and personalization. You can customize so many things in your Android that we had to add a separate section for that alone. So, here we go…
No. 21 Replace the Default Launcher

Don't like the default launcher that your Android phone comes with? No need to worry. Because there are hundreds of free/paid android launchers are available on the Play Store. You can install one of them. And snap! The entire outlook of your phone will change.
Moreover, all these launchers come with additional customization options. So, you can customize your phone further. For instance, you can change the icons, navigation bar, notification bar, home screen layout, app drawer layout, and so on. In the case of iOS — yes, you have guessed it right — it is not possible.
No. 22 Replace the Themes

Every launcher will assign a new theme on your Android phone. What if you don't like the default one? Once again, just search on the play store and install the one you like. Then, apply the theme whenever you want. And, iOS doesn't have those options when it comes to theme customization.
No. 23 Replace the Lock Screen

Another great feature of an Android is that you can change the lock screen wallpaper, lock screen style, and more. You can install a new lock screen theme from the Play Store to do that.
But in the case of iOS, you can only replace the lock screen wallpaper. Also, you can apply dark mode on the lock screen. Whereas, on Android, you can even change the lock screen clock and notification style as well.
No. 24 Varieties of Wallpaper Selection


Yes, you can change the wallpaper on your iPhone. But with Android, you can customize the wallpaper of your phone the way you want. For instance, you can add multiple wallpapers that will change one after another in a scheduled manner.
You can also add live wallpapers on your Android phone. There are also semi-live wallpapers available. These wallpapers change their appearance throughout the day gradually. At the same time, they don't hinder the performance of your phone and don't put a load on the battery.
No. 25 Customize the Font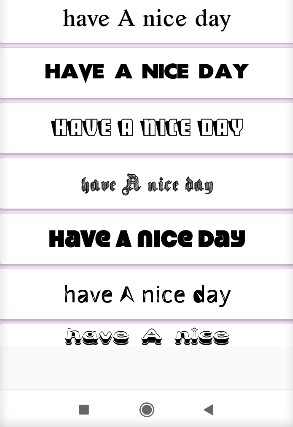 Yes, you have heard it right. You can even change the font on your Android. Interestingly, we are talking about the system font as well. So, if the default font of your Android smartphone seems boring to you, you can replace that right away.
Most of the top Android phone manufacturers offer their own apps for changing the font of your phone. Some also integrate it into the settings. By default, you will find 10-15 fonts on there. But, if you want you can download more.
There are thousands of fonts available on the web. You can use them on your Android phone without any issues. Furthermore, you can also install a third-party font changer app from the Play Store as well.
Unfortunately, iOS can't do that. If you want to change the system font on your iPhone, you will have to jailbreak the device. And, we don't recommend that.
Wrapping Up Android features over iOS:
These are some of the things Android can do that iOS can't. Yes, we know iOS can do a few of these above. Still, Android has the upper hand in those particular instances. So, we had to include those facts to the list.
So, which operating system do you prefer the most? You can share your thought with us down below!