Acer Inc. has been in the technology and electronics industry for a long time. Nowadays, they are a well-established brand when it comes to laptops and notebooks. Chances are you might be reading this article on an Acer product.
We have decorated this post with 25 of the most amazing facts about Acer (the laptop company) for our curious readers. If you want to know about Acer a lot in a short period of time, this post is what you are looking for.
So if you are ready, let's get to it…
25 Facts about Acer (The Laptop Company)
#1 The Beginning of Acer
Acer was founded back in 1976. It is a Taiwan-based company. The main headquarters of Acer is located in Xizhi, New Taipei City; the capital of Taiwan. The Romanized name of the Acer brand is Hóngqí Gǔfèn Yǒuxiàn Gōngsī.
The literal meaning of their traditional Chinese name is Hongqi Corporation Ltd. They also have their secondary headquarters in different parts of the world. Acer started as a distributor of different electronic parts.
#2 The Founders
Acer was founded by multiple people from Taiwan. Among them, Stan Shih and his wife Carolyn Yeh were the main force behind Acer. Along with them, there were 5 more people who also were Co-founder of Acer, Inc.
In its early days, Acer started with only 11 employees. They had a capital of US $25,000 at the moment. They used to distribute electronic parts and consult in the use of microprocessor technologies.
#3 Key People at Acer
Acer has seen a lot of people in its lifetime as its key people. However, the co-founder Stan Shih is still the Honorary Chairman even though he has retried. Right now, George Huang is the Chairman of Acer, Inc. And Jason Chen is the current CEO and the President of the company.
#4 Previously Known As
Today, we all know this brand as Acer. However, this was not the case when it was founded. The company was known as Multitech. It was headquartered in Hsinchu City, Taiwan. After a few successful yet challenging years for the company, they renamed it to Acer, Inc. in 1987. Since then the name remains unchanged.
#5 Reorganization in 1998
Acer began to use a new business strategy in 1998. Because clients started to compliant that they are competing against their own product. So they have divided the company into 5 different groups. The name of those groups was Acer International Service Group, Acer Sertek Service Group, Acer Semiconductor Group, Acer Information Products Group, and Acer Peripherals Group.
However, later in 2000, they spun off the contact business. They renamed this group to Wistron Corporation later. As a result, the company split into two different units which are a contract manufacturing and brand name sales. This reorganization tactic was so helpful in the growth of Acer, Inc.
#6 Acer's Rise in 2005-2006
Acer continued its different useful marketing and business tactics in the mid-2000s. As a result, their worldwide sales increased by a greater margin in those space of time. In fact, the worldwide revenue of Ace in 2006 was around 11.31 billion USD.
In contrast, back in 2003, it was only 4.9 billion USD. They started to target retail customers in Europe using traditional distribution channels. Whereas the rivals were trying to take their business online.
#7 Acer on eSports
We all know that Acer makes awesome laptops and notebooks. However, did you know that they active participation in promoting eSports gaming? They have launched an eSports-centric website named PLANET9.gg back in 2019.
The website is dedicated to eSports gaming. You can create your own account and join forces with or against other eSports gamers around the world. Here, you can find an active community, and news about ongoing, past, or upcoming tournaments.
You can also create tournaments if you want via their website. After that, you can monitor all the matches on a single page.
 They also have coaching opportunities. You can take different eSports coaching or you can become a coach as well. In addition, you can get and save your gaming stats on their website.
There are different types of analytics and data shown and used there such as player data tracking, matchup analysis, and immediate stats updates.
Finally, you can be a part of the Planet9 community which is a type of social media for gamers. You can stream your gameplay there. You can also watch others play their games and more. This platform is a great place for eSports fanatics.
#8 Acer 2013 re-organization
Acer started to see poor performance in its overall revenue in 2011-2013. At the moment, the president of the company was Jim Wong and the chairman and CEO were J.T. Wang. Due to the poor performance of the company, they resigned.
During that time, Stan Shih actually took over the board as the chairman and interim president. Later, Jason Chen was appointed as the new President of the company. Since then, the company has found its feet back up again.
#9 Acquisitions of Gateway, Inc. and Packard Bell
Acer has been buying many smaller companies and added them to its portfolio. One of the famous acquisitions was Gateway in the USA back in 2007. At the same time, they have also bought Packard Bell in Europe.
In the process, they have become the 3rd largest computer provider and the 2nd largest notebook provider worldwide. Gateway was a direct rival of Acer. However, they bought the company for about 710 million USD at that time.
Because of this deal, they have also got their hands on the popular eMachines brand.
#10 Acer's Workforce
Acer has been increasing its employee numbers for a long time. At the point in 2005, they employed about 7800 people around the world. According to the 2020 data, they had 7500 employees worldwide.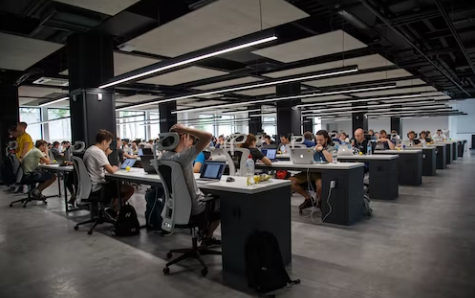 There was a rumor that Acer was going to cut down its workforce during the COVID pandemic. However, it seems that was not true after all. Because according to the 2022 data, Acer has over 7,712 employees all over the world from about 40 countries/territories.
#11 Acer in Different Countries
Even though Acer, Inc. is Taiwan based company, it has become an international success. Right now, Acer products are found in every corner of the world. They also have 5 different headquarters outside of their Taipei main headquarters.
The European branch of Acer headquarters is located in Lugano, Switzerland. They also have computer facilities all over Europe. For your information, they have facilities in Germany and Azerbaijan as well.
On another corner of the globe, Acer has Acer Computer Australia (ACA) in Sydney, Australia. They also have their repair and assembly facilities in Sydney for laptops and desktops.
In Indonesia, Acer has a wholly-owned subsidiary named PT Acer Indonesia. They are currently the 2nd largest computer vendor in Indonesia.
In addition, they also have Acer America Corporation, which has its headquarters in San Jose, California. Initially, the headquarters of Multitech Electronics USA was in Mountain View, California. However, they have moved to San Jose in 1986.
All the different types of operations of Acer in the USA and Canada are handled by the Acer America Corporation.
Acer also has another subsidiary in India named Acer India (Pvt) Limited. The head office of this subsidiary is located in Bengaluru, India.
#12 Acer's Notable Laptop/Notebook Lines
Acer has been making various types of gadgets and electronics for a long time. For instance, they have over 10 categories of laptops. Some of the most notable ones are Acer Predator, Acer Aspire, Acer Iconia, Acer Extensa, Acer Swift, Acer Nitro, Acer TravelMate, Acer Spin, Acer Eduro (tablet), and so on.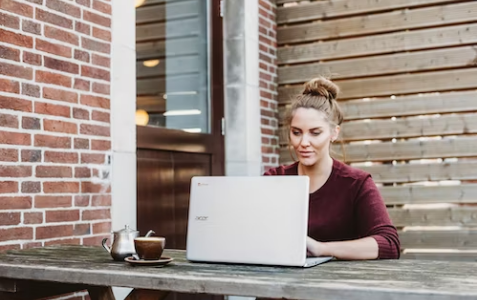 The Acer Predator and Acer Nitro are gaming-oriented laptops. In contrast, the Acer Aspire and Acer Aspire One are personal-use-oriented budget-friendly laptops.
Whereas, the Acer Swift, Acer TravelMate, Acer Extensa, Acer Spin, etc. are lightweight business-oriented laptops. So you can see that Acer has almost all types of laptop/notebook varieties in its collection.
#13 Acer and Olympic Games
Acer was very much involved in the Olympic Games. For instance, they were the TOP partner for the 2010 Olympic Winter Games in Vancouver. Also, they sponsored the Singapore Youth Olympic Games. Later, Acer was again the TOP partner in the 2012 Summer Olympics in London.
#14 Acer and Formula 1
If you are a Formula 1 fan, you must be familiar with the fact that Acer has been involved in the F1 scenario in many ways. For instance, they sponsored the Ferrari F1 team from 2003 to 2012. They were also the official supplier of the F1 Ferrari team since 2006.
#15 Acer and Football
Acer is also involved in football. Between 2007 to 2009, they were the official supplier of FC Barcelona. In addition, they have also been the top sponsor of FC Inter Milan.
#16 Acer vs. Asus
If you know Acer then you must be familiar with Asus. Asus is another top electronics and computer manufacturing brand. They are actually direct rivals of Acer. As a matter of fact, the founders of Asus, Inc. were actually former Acer engineers.
#17 Acer and MotoGP
You can see that Acer is very eager in sponsoring sports teams in various categories. If you are a MotoGP fan, then you should know that Acer was the official sponsor of the Yamaha Factory Racing Team in MotoGP since 2009.
#18 Microprofessor I
Did you know what the first product of Acer, Inc. was? For your information, Acer's first product was the Micro-Professor MPF-I. This was then released under the brand name Multitech.
The company released this back in 1981. Interestingly, this product is one of the longest-selling computers in the world to date.
This computer was used to teach the basics of machine code and assembly language. It was very easy to use. Because of the simplicity and user-friendliness of the product, it got so much more popular.
At that time, the price of the Micro-Professor MPF-I was 149 USD. It had 2kByte RAM, 2 kByte monitor ROM, a six-digit 7-segment display, and Zilog Z80 @1.79 MHz processor.
#19 Products Made by Acer
We might know Acer for their laptops. However, they also have many other products in their lineup. For example, they have desktop PCs. Also, you can get tablets, storage devices, servers, virtual reality devices, monitors/displays, smartphones, different types of computer peripherals, projectors, and more.
Acer is not only known for its high-end gadgets, but also for its budget-friendly ones. In recent years, they have also tried new ventures like cloud services, IoT applications, and wearable devices.
#20 Acer and Smartphone
Yes, Acer was also making smartphones for quite some time. However, the brand name of their smartphone subsidiary was BenQ. You might have heard BenQ's name before.
But nowadays, they don't manufacture any more smartphones. Rather, they have shifted their focus to making digital projectors, TFT LCD monitors, digital cameras, etc.
#21 Subsidiaries of Acer, Inc.
Acer has bought and sold many companies in its history. At the moment, they have 2 big active subsidiary companies named Gateway, Inc. and Packard Bell. They were also the owner of eMachines and Escom, which are now defunct.
Some of the more different brand names that are actually owned by Acer are Aazar, Pawbo, Nitro, ProPack, Xplova, and so on.
#22 Acer's Revenue and Income
Acer has been in the game for around 46 years as of right now. They have become one of the largest computer vendors in the world. And they also have a very high-level revenue stream. For the record, the estimated revenue of Acer, Inc. was around 277 billion USD in 2020.
Their net income was 6.1 billion USD in the same year. Whereas the operating income was about 8.9 billion USD in 2020. In addition, its total assets of Acer in 2020 were 183.9 billion USD and its total equity was 61.9 billion USD.
#23 Acer and iGware Inc.
We have already told you that Acer is now focusing on cloud service and cloud computing. As a step towards that Acer bought iGware Inc. in July 2011 for 320 million USD. This company was formerly known as BroadOn.
They are now developing different types of cloud software and various infrastructure hardware for devices. In addition, iGware also have partnered with Nintendo on a few different projects.
#24 Acer and Pawbo
Another unique approach by Acer was the acquisition of Pawbo. This is a wireless pet camera company. Acer bought that company back in 2016. The company hasn't had any major breakthroughs yet. But Acer is thinking it will get to the top of the industry gradually.
#25 Acer Right Now
Acer is undoubtedly in the race to be the No. 1 PC vendor company in the world. According to the data of 2022, Acer is right now the 5th largest PC vendor in the world by unit sales. So you can see that they are actually very popular all around the world.
Interestingly, Acer incorporated a different and unique business strategy since 2000. They shifted from a manufacturer to a distributor, marketer, and designer of products. It made them very much successful.
Summing it Up
Acer doesn't need any introduction to our tech-enthusiast readers. They have a glamorous history and a commanding presence. In this post, we have tried to share some of the unknown yet awesome facts about Acer.
We hope this was helpful to our readers. Whether or not you are a fan of Acer, you must respect their endeavors along the way. If you want to know such interesting facts about anything, you can let us know in the comments below!
For a similar kind of read, you can read our post on 25 Facts about Samsung.