There is no need to introduce Netflix officially. When it comes to OTT or streaming services, Netflix is at the top. Due to Netflix's budget-friendly subscription model and huge collection of different popular titles, it has become one of the best streaming services on the planet.
You might be using this USA-based streaming service for a long time. But did you know some of the most enticing facts about Netflix? Fear not. Because we have brought 25 facts about Netflix for you to binge read. And we will be sharing them one by one in this post.
So let's dive right in…
25 Facts about Netflix that are Sci Fi movie quality ( Or not )
#1 The Beginning of Netflix
Netflix was actually a mail-based rental business service when it started. As a matter of fact, Netflix was founded back in 1997 about 25 years ago. The company was founded by Marc Randolph and Reed Hastings in Scotts Valley, California on August 29, 1997.
In the beginning, they used to sell or rent VHS tapes, and DVDs locally. In 1998, Netflix.com was launched as the world's first online DVD-rental service. The co-founders had the idea of Netflix while carpooling between their homes.
#2 Area Served by Netflix
Netflix has the most coverage worldwide compared to its competitors. You could say Netflix is available all around the world. However, there are a few particular areas where Netflix is not available officially.
Netflix is NOT available in:
North Korea
Mainland China
Syria
Russia at the moment
Otherwise, it has availability in all the other countries in the world.
#3 Products and Services by Netflix
You might know Netflix as a streaming service. However, they have some other services to offer as well. For your information, Netflix offers video on demand, pay televisions, gaming, film production, and distribution. They still have their DVD renting service.
#4 History of Naming Netflix and their own Award show
Interestingly, the name Netflix was not the first name of this company. Rather the first name of Netflix was Kibble, which was given by Randolph. Still, they were not satisfied with the name. So they kept looking for another catchy name. And later, they decided on naming the company Netflix.
Netflix also planned to host their own award show. They announced this back in February 2013. The name of the show was The Flixies. However, it didn't stand the test of time.
#5 Netflix Logo History
We all are very familiar with the red-colored Netflix logo. However, this was not always the logo of Netflix. As a matter of fact, Netflix has changed its logo 4 times up until now. The first logo was used from 1997 to 2000.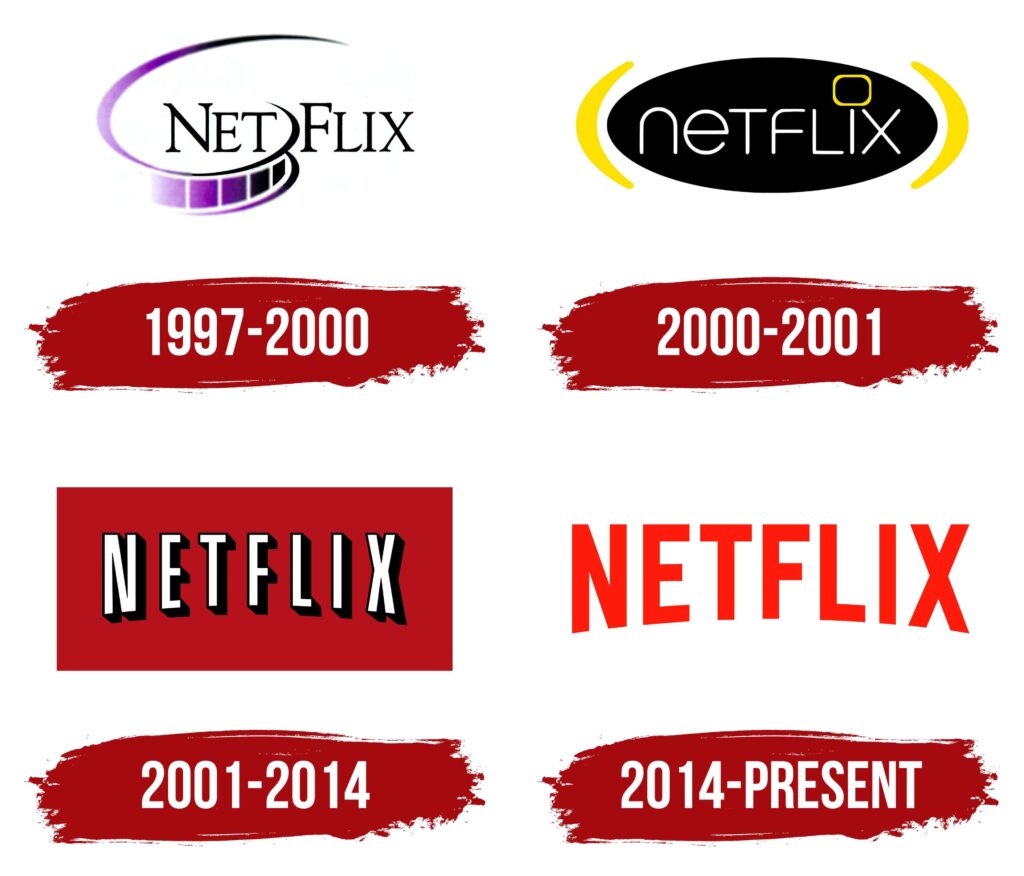 Then they changed the logo in 2001 which was in use till 2001. After that, the third logo came into use in 2001. This was used for about 13 years till 2014.
Finally, the current logo came out back in 2014. And it is still going on. We don't think Netflix will bring any substantial change in their logo in near future.
#6 Transition to streaming services
Netflix was not always the streaming service it has become today. They started the streaming media service back in 2007. At that moment, they had only 1000 movies for streaming online for their customers.
Whereas they had a collection of 70,000 movies on DVDs. In the beginning, they thought of developing a 'Netflix Box' with which people would be able to download their desired films overnight and watch them the next day.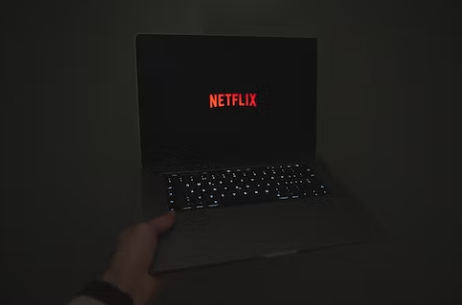 Because in the mid-2000s, the internet speed was not up to the mark for streaming movies without any hiccups. And the cost was not that low. However, after noticing the success of streaming services like YouTube, they have canceled the idea of developing hardware TV boxes.
Rather, they started to develop a Netflix Player, which would be software that can be used to stream or download content.
#7 Development of original programming
Netflix started by streaming already popular movies and shows. However, with time, they have started to make their own original titles since 2013. Back in 2013, Orange is the New Black was the most-watched original series on Netflix.
At the moment, Netflix has over 3000 original programs, which is more than any other streaming service out there.
#8 Stepping onto international productions
Netflix was dealing with only USA-based productions. However, since 2017, they started to step into the international production scene. They have begun their journey in this space by making their first original Columbian series.
Since then, they made and released a number of international movies and TV series successfully. Normally, Netflix uses the local language and local actors while making those international titles. Then they use subtitles or dubbing to make them understandable for the international audience.
#9 Netflix into Gaming
Netflix is also adding gaming to its repository. In 2021, Netflix worked with Mike Verdu to develop various video games by 2022. They have been releasing a number of mobile games for the past year. You can play those games if you have a Netflix subscription. Also, some of those games are free to play. You can play them without any subscription.
Some of the notable mobile games developed by Netflix are NETFLIX Moonlighter, Stranger Things: 1984, Stranger Things 3: The Game, Teeter, Card Blast!, Lucky Luna, Shooting Hoops, Into the Breach, This is a true story, Krispee Street, Asphalt Xtreme, Into the Dead 2: Unleashed, Knittens, Dominoes Cafe, Stranger Things: Puzzle Tales, and more.
#10 Plans and Pricing of Netflix
Netflix doesn't offer universal plans and pricing for their customers. Depending on your country, the subscription plan and pricing vary. However, they offer multiple plans to choose from in every location they are available.
Normally, Netflix offers 4 different plans – Mobile, Basic Standard, and Premium. The Mobile subscription plan is not available everywhere. Using the Mobile plan, you will only be able to watch on 1 of your mobile device at a time. You can also download only on one mobile device at a time with this plan.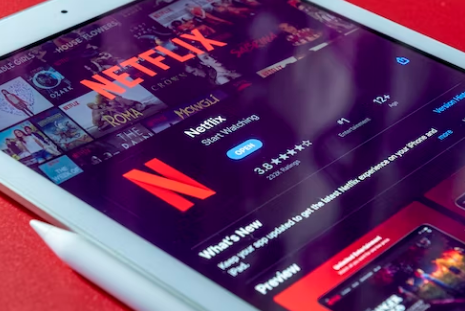 The Basic plan allows you to watch and download on 1 supported device at a time. You can watch and download on 2 different supported devices at a time using the Standard plan. Whereas, the Premium plan allows you to watch or download on 4 different devices at a moment.
The Basic plan offers only HD resolution. While the Standard plan offers Full HD, and the Premium plan offers Ultra HD resolution. The pricing of these plans varies from country to country. And Netflix is known for changing its pricing on a regular basis.
#11 Netflix Ad-supported Subscription
Currently, all of the Netflix subscription systems are ad-free. That means you will not see any annoying ads while watching Netflix. However, as Netflix is facing losses and also having issues with password and account sharing, they have implemented an ad-supported subscription system.
This is still a test run. If they think that this framework will work, then they might introduce the new ad-supported subscription system from 2023 globally.
#12 Netflix Device Support
Netflix is compatible with various types of devices. As a matter of fact, some devices or remotes come with Netflix pre-installed. Usually, Netflix is supported by all types of TV boxes like Roku, Amazon Fire TV, Apple TV, Google Chromecast with Google TV, Xiaomi Mi Box, any android TV box, Nexus Player, and so on.
In addition, Netflix is also available on most smart TVs. You will also find Netflix on the gaming consoles like the PlayStation series, Xbox series, Wii, Nintendo, and so on. It is also available on the Microsoft store as an official Windows app for your Windows PC.
As usual, you can of course use Netflix on your Windows, Android, or iOS-based smartphones using the native Netflix app. And you can also use Netflix on your PC or smartphone directly from their official website Netflix.com.
In short, Netflix is available everywhere on almost every type of device.
#13 How Netflix Can Offer Bufferless Stream
You might have noticed that Netflix shows run bufferless on your devices. But how is this even possible? It is actually possible because of a technology called CDN (Content Delivery Network).
With the help of this CDN technology, Netflix can store its collection's cached version to your local ISP's server. As a result, you can enjoy bufferless high-definition media consumption.
#14 Netflix and Disney Contract
Netflix made a multi-year agreement with Disney back in 2012. With this deal, Netflix had the right to stream popular Disney shows and movies on its platform. However, after a few years, Disney ended the agreement in 2019.
It was because Disney also started its own streaming service named Disney+. So Disney didn't want to offer its movies or shows to its rival. As a matter of fact, Disney offered to buy Netflix. But Hastings and Randolph didn't sell their company.
#15 Netflix and Amazon Failed Deal
Marc Randolph co-founder of Netflix admired Amazon. Once both Hastings and Randolph met with Jeff Bezos. During that time, Amazon offered to acquire Netflix for around 14 to 16 million USD.
Randolph actually thought that the offer was a fair one as Amazon was a big competitor. However, Hastings turned down the offer while on the plane ride home. At that time, Hastings owns 70% of the company.
#16 Netflix Database Corruption
Unfortunately, Netflix faced database corruption back in 2008. They just started their streaming service at moment. And it was a huge issue for Netflix at the moment. As a matter of fact, they were not able to ship DVDs to the customers for 3 days.
After the incident, they thought that they should move their data to a cloud service for better safety. As a result, they have chosen Amazon Web Services for moving all their data to the cloud.
#17 Number of Netflix Employees
Initially, Netflix started with only 30 employees. However, with the expansion of the company, it has more than 12,500 employees worldwide as of right now.
After Netflix stated that 100 million households worldwide were sharing passwords with others to their account, the stock price of Netflix fell by 35 percent. As a result, Netflix had to trim costs by laying off its employees.
In fact, it had laid off 450 employees globally. And it is rumored that they might cut ties with some more employees in the near future.
Back in 2001, they also planned to lay off around 120 employees because of losses. However, due to the 9/11 attacks and the dot-com bubble collapse, they held off the plan at the moment.
#18 The Number of Titles Available to Netflix
Netflix started with only 925 movies in its collection as a DVD rental service. And when they started the streaming service, they had only 1000 titles for streaming.
However, time has changed. Since then, Netflix has made a lot of new contracts with many film and series distribution companies. They have bought rights to a huge number of titles as well. In addition, it also are making original content of its own.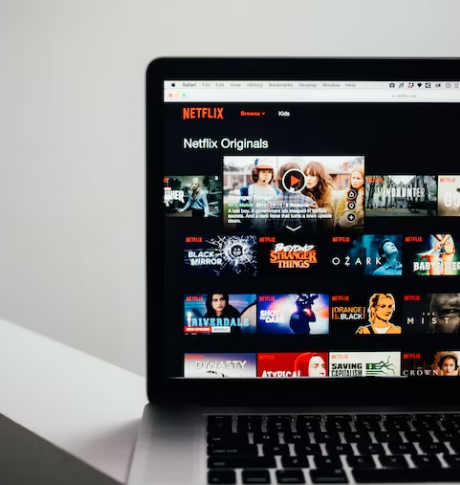 According to reports, Netflix has more than 17,000 titles worldwide as of October 2022. Among them, about 3000 titles are Netflix Originals. Also, you should know that not all of the titles are available in every region. Depending on your region or country only a portion of the whole collection will be available to you.
#19 Blockbuster and Netflix fail deal
Blockbuster was a top rival of Netflix when they used to rent DVDs. During the dot-com bubble collapse in 2000, Netflix also suffered losses. As a result, the co-founders of Netflix offered to sell their company to Blockbuster LLC.
They offered 50 million USD to Blockbuster for Netflix. However, the CEO of Blockbuster John Anioco thought the offer was a joke. Thus he declined the offer. Otherwise, it could be one of the best decisions from Blockbuster.
#20 Boss Baby Profile Picture
If you are an animation movie lover, then you might have seen the Boss Baby movie already. Interestingly Netflix revealed that the number 1 most used profile icon on Netflix is the Boss Baby icon. At the time of writing this post, it was used by over 11 million profiles on Netflix.
#21 Chess Board Sales and Netflix
Netflix released the Queen's Gambit back in October 2020. Instantly it was a hit. The show revolved around an orphan chess prodigy. Interestingly, with the release of the show, the sale of chessboards and timers was soaring worldwide.
For instance, eBay reported an incredible 215% increase in selling chess sets and chess accessories during the release of Queen's Gambit on Netflix. Also as the show portrayed wooden chessboards, shoppers were actually seeking wooden chessboards as well.
Reportedly, shoppers on eBay bought wooden chessboards 9 times more compared to glass, plastic, or electronic ones.
#22 Squid Game and Netflix's Biggest Success
Netflix has thousands of titles in its collection. However, not all of them are popular. While some of them are so popular that it is hard to believe their success.
For instance, Squid Game (Season 1) is the most-watched series on Netflix. It was watched for 1.65 billion hours at the time of writing this post. It is undoubtedly the biggest success of Netflix to date.
Stranger Things (Season 4) is the 2nd number as it was watched for about 1.35 billion hours. Dahmer has taken its place on 3rd for about 856.2 million hours.
But when it comes to movies, the watch time takes a hit. It is understandable as movies are shorter in length than series. For instance, the most-watched movie on Netflix is Red Notice. It was watched for 364 million hours.
The 2nd on the list is Don't Look Up with 359.8 hours of watch time as of right now. On the 3rd, we have Bird Box with 282 million hours of watch time.
#23 Netflix and Account Sharing
At the moment, you can add up to 5 profiles on a single Netflix account. You don't need to pay any extra money for multiple profiles. However, Netflix stated that over 100 million households share their passwords.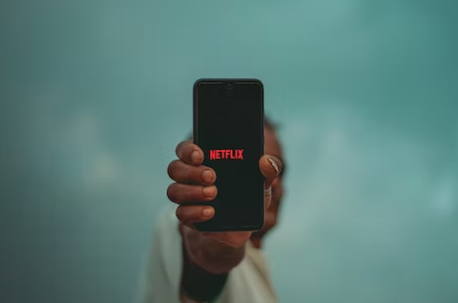 As a result, they are bearing losses. In order to combat that Netflix announced that they will not offer free sub-profiles from 2023. That means you will have to pay a subscription fee even if you use more than one sub-profiles in the near future.
#24 Netflix Revenue
When Netflix started its streaming service, it didn't have much of revenue. However, with the passing of time, they started to become popular and their revenue increased a lot.
For example, the total revenue back in 2021 was around 29.7 billion USD. Whereas the net income was 5.116 billion USD in 2021. The operating income in 2021 was about 6.19 billion USD.
According to reports, Netflix has about 44.585 billion USD worth of total assets. And the total equity is about 15.84 billion USD. Although the stock of Netflix fell down recently, they are actually profiting off their subscribers.
#25 Netflix users
Netflix has got a lot of competition as time progressed. However, it is still dominating the streaming service industry. For your information, reports say that Netflix has about 223.6 million paid memberships worldwide as of October 2022.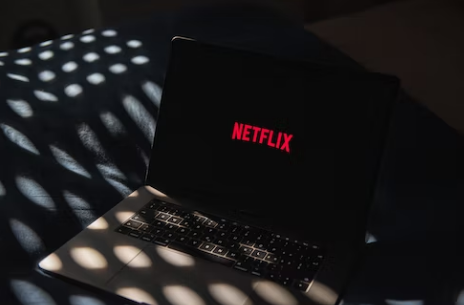 On the other hand, Disney reports that they have about 221 million subscribers. However, you need to consider that those numbers include both Hulu and ESPN+. Individually, Disney+ and Hulu have about 45.6 million and 44 million subscribers at the moment.
In addition, many people use Netflix using VPNs. So you need to keep in mind that they are not added to the calculation. It is estimated that about 45% of Netflix's global revenue comes from North America. The USA and Canada have about 73 million Netflix subscribers altogether.
Sum Up
Netflix is definitely getting more popular day by day. There are other OTT platforms out there. However, not many of them can compete with Netflix. There are many factors behind Netflix becoming so much popular including huge collections, ease-of-use, cross-platform apps, budget-friendly subscription models, fast streaming service, and so on.
We have shared some mind-blowing facts about this giant streaming service with you in this post. Hopefully, you have learned something new about this platform. And if you have found this post helpful and interesting, you can share it with others.
If you have liked this post about Netflix, then you will also love our post on 25 Scary Facts about Disney.