If you are Google Pixel keeps restarting, you have come to the perfect place. Google Pixel series is the only android phone series from Google at the moment. Google has released a few iterations of the Google Pixel smartphones. These phones tend to be cost-effective yet featureful. And, you can rely on Google for regular updates. So they have become popular among android lovers.
Now many Google Pixel users have complained that their phones keep restarting. In addition, they have also stated that their Google Pixel keeps freezing. Because of that, we have come up with a few solutions to fix this issue. And in this post, we will be sharing all of these different fixes one by one.
So, if you are interested, we can proceed…
Tutorial on How to Fix a Google Pixel Phone That Keeps Restarting
Method #1 Update Your Phone
The first solution is one of the simplest yet overlooked ones. If there is an update available, then you should update your phone. How to do that? Here's how…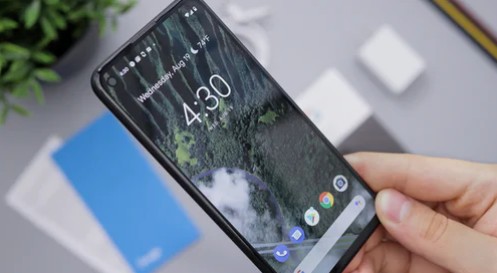 Steps to Follow
First, go to the Settings menu on your android phone.
Next, you need to tap on the System option.
After that, you need to tap on the System Update option.
At this moment, the phone will start to check for a newer software update. Remember to keep your data or Wi-Fi connected.
If you see that there is a new version of the software available, you should start downloading it by tapping on the Download button.
Next, you should tap on the Install button and your phone will start to install the new update. It is better if your phone has a 50%+ battery level.
Method #2 Clear Storage Space
Another possible reason for your Google Pixel to keep restarting could be full storage space. So, it is a good idea to check the overall storage space on your phone. If you see that the storage is almost full, then you should delete some unnecessary files. In addition, you can also uninstall apps that you don't need.
Or else, you can also use the Smart Storage feature on your Google Pixel phone. With this feature enabled, your phone will automatically delete all the photos and videos that are already backed up online when you are running out of storage space. Here's how to enable the Smart Storage feature.
Steps to Follow
Navigate to the Settings menu.
Then you can tap on the Storage option from there.
On the next screen, simply turn on the Smart Storage option.
In addition, you can tap on the Free up Space button from above.
Then you will be able to clear some storage space on your own.
Method #3 If an App is the Problem
Believe it or not, a buggy app also could be the core of the problem. As a result, you should only install apps from the official Google Play Store if you find out that a particular app is a culprit. Then it would be best if you uninstalled it as soon as possible. In this case, you can start your phone in Safe Mode.
That way, your phone will start with only the default apps. So, if you find that everything is working well while on Safe Mode, then the issue might be related to a 3rd-party buggy app. Here's how to restart your phone into Safe Mode.
Steps to Follow
First off, press and hold the Power button until you see the 'Power Off' prompt on the screen.
Now, tap and hold the Power Off option until you see the 'Reboot to safe mode' option appear on the screen
Then, tap on the OK option and the phone will restart in Safe Mode.
Method #4 Remove the External Battery
If you are using an external battery pack, then you should remove it from the phone and check whether it is working well or not. Again, you might need to get help from experts in this case.
Method #5 Perform a Soft Reset
So you have tried everything, and you could not fix the issue of your Google Pixel restarting. In this case, you can soft reset your phone. There are many ways you can soft reset a phone. When you are soft resetting your phone, you will not lose any data.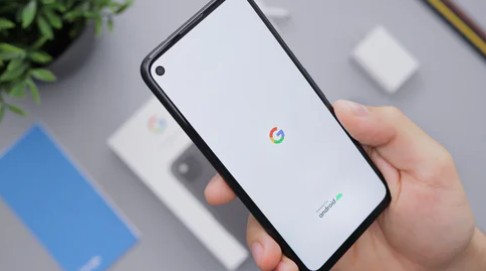 To soft reset your phone, you need to turn off the phone. And then restart it after 1 minute. And, now you can check whether the problem persists or not.
Method #6 Reset Some Settings
Sometimes, your Google Pixel phone might restart because you have tweaked some settings. And, you might not know which settings are that. In that case, you can actually reset various settings on your phone. And it is straightforward to do that. Here's how…
Steps to Follow
First of all, you need to go to Settings on your phone.
Next, you need to tap on the Advanced options.
From there, you have to select the Reset Options.
After that, you will find a few options to reset various settings of your phone.
So from if you want to reset the network settings, then tap on the Reset Wi-Fi, mobile & Bluetooth option.
Otherwise, you can tap on the Reset app preferences option, if you want to change app settings.
So, after you have reset all these different settings, you should restart your phone and see if the problem is still there.
Method #7 Reset the Phone to Factory Settings
At this point, you should try to reset your phone to the factory settings. But before you perform a hard reset, we have to tell you that you should take a backup of all the important data.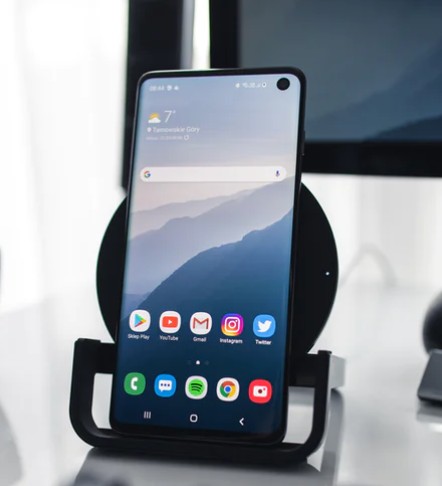 Because after factory resetting your phone, most of the data will be deleted from your phone. If you have taken the backup, we can show you how to factory reset your Google Pixel phone. Let's go…
Steps to Follow
You have to navigate to the Settings menu.
Then you have to tap on the Advanced option.
Next, go and tap on the Reset Options.
On the next screen, you should tap on the Erase all data (factory reset) option.
Next, you need to tap on the Reset Phone option.
After that, you need to enter the PIN or password of your phone in the specified field.
Then, tap on the Erase Everything option to initiate the procedure.
After the phone is reset to its factory settings, you can restore all the data you have backed up earlier.
Method #8 Send it to the Warranty
The last method is not a fix. Rather, it is a suggestion from our side. Suppose you have tried all these methods above. And you have not found a method that has worked for you.
Then, the only way you can try to fix this is to send it to the warranty. Unfortunately, if your phone doesn't have a warranty, you should contact a phone repair shop.
Sum Up
Above, we have talked about multiple methods of fixing your Google Pixel phone if it keeps restarting. Now, we don't know for sure about any specific method that is going to work. So it is up to you to try each of these by one.
And, if you have found one that worked for you, you can share this with the readers and us in the comments below.
And if you are not successful in trying any of these methods, you can always contact the Google Pixel customer care system.
We hope this post was helpful to you. If you have liked the post, you can share it with others.
More Posts for You: