There are platforms like Wish where you can buy several of your favorite and most needed things. According to Wikipedia Wish is an American online e-commerce platform for transactions between sellers and buyers. Wish was founded in 2010 by Piotr Szulczewski (CEO) and Danny Zhang (former CTO).
Wish is operated by ContextLogic Inc. in San Francisco, United States. The platform personalizes the shopping experience visually for each customer, rather than relying only on a search bar format.
It allows sellers to list their products on Wish and sell directly to consumers. Wish works with payment service providers to handle payments and does not stock the products themselves or manage returns.
More than 1 million merchants list their products on Wish's platform to sell directly to consumers. The bulk of the merchandise available through the app in the United States comes from China and other non-U.S. distributors. The products are usually smaller items that are cheaper to ship, aided by an agreement between China Post and the U.S.
Postal Service that lowers costs of shipping for goods weighing less than 2 kg. Wish offers express shipping in 5 days, or 6–8 days in some cases, as well as standard shipping that takes 2–3 weeks, for customers who prioritize savings over the speed of delivery.
How to cancel a Wish order?
Although it's a great site where you can buy your most wished things, it's common that by mistake you order something you didn't want to or you regret to do the transaction. The best option in those situations is to cancel what you order, which is why we'll show you how to cancel a Wish order:
First of all, open the Wish app on your phone and tap on the hamburger icon at the top left corner.
After that, find and tap on Order History to view your orders and request for cancellation.
Once you find the item which you want to cancel, then tap on Contact Support below the item.
An automated chat window will open, it will ask you if you want some help regarding the order. Tap on Yes to proceed.
Now it will ask you what to do with the order. Tap on Cancel my item.
After that, choose a reason for canceling the order from the given options. You can also give a custom response to cancel your order.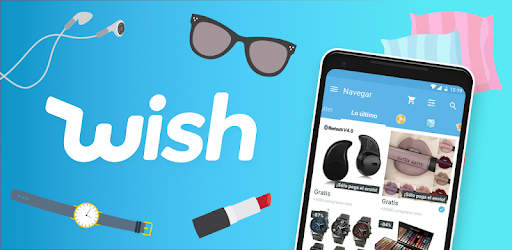 Changes are here to stay
Changes in online activities are likely to outlast the COVID-19 pandemic.
Most respondents, especially those in China and Turkey, said they'd continue shopping online and focusing on essential products in the future. They'd also continue to travel more locally, suggesting a lasting impact on international tourism.
As you may know by now, the COVID-19 pandemic forced most people to change how they shop. Regardless of if you had hopped online before or were more of a fan of traditional shopping, the coronavirus pandemic undoubtedly changed your routine. For example, toilet paper shelves got emptied in a heartbeat, while cleaning supplies shortages hit the world left and right.
As local governments kept announcing lockdowns, supply chains struggled to keep up with the enhanced demand. That led to shortages and scrambles to find basic goods, food staples, and cleaning supplies.
Needless to say, even brand loyalty took a massive hit due to the pandemic, with studies stating that up to 40% of consumers claimed to switch brands during the COVID-19 pandemic.
Spending patterns are starting to change
New Spending Patterns
Even though there's been a rapid increase in demand for those who could actually save some bucks during the pandemic, people haven't rushed to put that money on the market just yet.
Nonetheless, a recent study conducted by Experian showed how most people changed their spending habits. Per the study, 11% claim they're spending more money on clothing, while food, groceries, and in-home entertainment went down 7% from the beginning of the pandemic.
Moreover, people are starting to spend way more money on their health, primarily thanks to cleaning supplies and hand sanitizer. It's gotten to the point where the global hand sanitizer market will exponentially grow by nearly 23% per year through 2027.
Our eating habits have also changed because of the pandemic. Homecooking replaced those fancy dinners at restaurants, and even though they've opened their doors again, more people are starting to eat at home more often than not.
Studies show that 14% of people planned to increase their grocery buying. More than that, 43% claimed to cook at home more often than before the pandemic. Needless to say, that's excellent news for grocery stores, with most of them also being forced to rely on contactless payments, delivery, take-away, and online orders to get by during these challenging times.
Whether they'll keep or modify delivery options over time is yet to be seen, especially with lockdowns being lifted all over the world. Still, one thing's for sure, contactless payments and online shopping have come to stay and will continue to be a growing market every year.
Experts predict online grocery shopping will generate over $250 billion within the next three years, an 8% increase in comparison to its pre-pandemic levels. Also, it'll account for over 20% of total grocery sales.
Obviously, that doesn't mean that in-person buying will disappear. Instead, 95% of people have claimed to do 'hybrid grocery shopping' dating back to the three months after the first wave of the pandemic. Also, respondents claimed that they'd used more than one online-shopping service, once again proving that saving money will continue to overcome brand loyalty.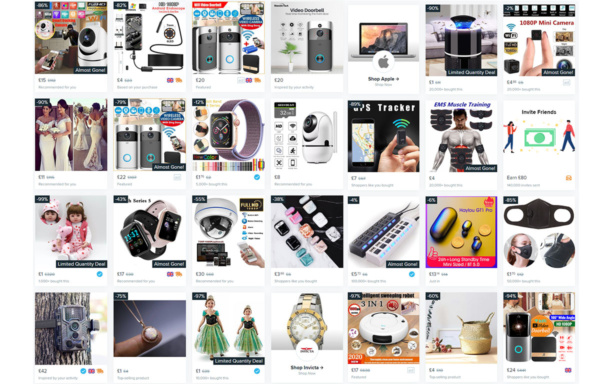 Retailers Are Thriving Again
With the worst already in the past, retail stores are starting to go back up, with most employees going back to normal.
"We are very optimistic that healthy consumer fundamentals, pent-up demand, and widespread distribution of the vaccine will generate increased economic growth, retail sales, and consumer spending," said National Retail Foundation President and CEO Matthew Shay a couple of months ago.
Even so, customers haven't decided yet how willing they're to spend their money. A study determined that 50% of respondents were ready to make big purchases, while the other half were still waiting for the pandemic to disappear entirely.
Retail sales went up nearly 25% in April in the United States alone, while online sales also went up over 20%, according to a research conducted by Mastercard SpendingPulse. More impressively, department store sales went up more than 200% as soon as stores reopened, and people wanted to showcase their new wardrobe, with clothing sales going up 61% in April alone.
Regardless of what people are spending their money on, it's safe to say that e-commerce will continue to be a big part of spending habits in the future.
Contactless Payments Are A Game Changer
The COVID-19 pandemic also opened the door for the surge of multiple contactless payment solutions. Carrying cash around has become a thing of the past, as our phone is all we need to buy groceries or even use means of transportation.
Contactless payment methods have proven to be more pragmatic and safer, and their popularity rose drastically during these challenging times. Some people even turned to cryptocurrency adoption as a quick way to send and receive payments. And while cash will never disappear, it's nice to have multiple options at our disposal nowadays.
Final Lines
It's evident that the COVID-19 pandemic changed everything. Even though we're going back to normal, some of our habits are here to stay, and so are online shopping and contactless payment methods.
Geography is no longer an issue or a barrier when it comes to shopping. Online shopping continues to gain ground as customers now have complete trust that their purchases will arrive in a safe and timely manner.
Moreover, it is very important that we educate ourselves to be intelligent consumers, so we can compare products and save money.
Today's technology makes possible what only a few decades ago seemed like part of a fantasy movie. We have what we want at the click of a button, and platforms compete to do it in record time based on the most sophisticated quality parameters.
Consumption is no longer oriented toward mass production of products with formidable durability but rather towards the immediate satisfaction of the needs of different groups of consumers with increasingly differentiated, specific, and demanding tastes.
Because of the pandemic, online orders increased exponentially. As lockdowns became the new normal, businesses and consumers increasingly "went digital", providing and purchasing more goods and services online, raising e-commerce's share of global retail trade from 14% in 2019 to about 17% in 2020.
These and other findings are showcased in a new report, COVID-19 and E-Commerce: A Global Review, by UNCTAD and eTrade for all partners, reflecting on the powerful global and regional industry transformations recorded throughout 2020.
The pandemic has accelerated the shift towards a more digital world and triggered changes in online shopping behaviors that are likely to have lasting effects.
More Posts for You: