Have you ever entered the wrong date of birth on your Snapchat account? It could be frustrating to see birthday wishes from your Snapchat friends even though it's not the right day, so you might want to change it, and we will help you and show you how to change your birthday on Snapchat.
Also, if you are not so eager to receive birthday wishes or see a cake emoji next to your username on Snapchat, it can be helpful to change this information on the app. But bear in mind that even though you enter a fake date of birth, you will still receive birthday wishes.
How to change your birthday on Snapchat

As easy as going to your Snapchat profile Settings, select the birthday option. When you get there, introduce a new valid date of birthday which you want to add and apply the changes, and it's all done!.
However, if you still get confused by this explanation, you can keep reading to find the step-by-step process:
1. Open your Snapchat app

For this step, it doesn't matter which device you prefer to use since the process to change your birthday will be the same. However, make sure you have updated the app's last version because the User Interface may be different, and you might get confused.
2. Tap on your Profile Icon

Now, you will see a small profile icon located in the upper left corner of your screen. Tapping on it will allow you to see your entire Snapchat display from your username, friends, Bitmoji, and maps, and also, this is where you can add or view your Snapchat stories.
3. Tap on Settings Gear Icon

Go to the upper right corner and tap on the Settings gear icon ⚙️ to manage your birthday settings on Snapchat. In this icon, you can also control the rest of your settings.
4. Select your Birthday

Look for the "My Account" section at the beginning. Once you have tapped on the settings icon, choose an area called "Birthday." Open that option, and it will take you to your Snapchat Birthday section.

5. Change your Date of Birth

This is the final step! Just tap on the blank "Your Date of Birth" field and change your Snapchat birthday. That's the moment you can decide to enter the correct date of birthday or any other you wish. Update your birthday to the date you want and select 'Okay' to confirm.
When it's your birthday, you can have fun with "bday lenses," Your friends will also receive a notification to congratulate you on special Lenses.
Please note that you can only change your birthday a limited number of times. And beware if you are under 18 years old because you will not be able to change your birth year.
With 'Birthday Party' enabled, you'll get some astonishing surprises, such as your zodiac sign in your profile. This will also help your Friends find and celebrate your birthday, but does not reveal your age to other Snapchatters.
If you disable this setting, you won't see birthday and astrology-related Charms.
Also, remember that once you change your Snapchat birthday, you have to wait for some time to re-again make a change. There is a limitation on how many times you can change your birthday on the app.
Do you want to keep things on the low? Then it would help if you hide your birthday on Snapchat rather than providing a fake date of birth. This way, no one will ever know about your birthday on Snapchat, and you will avoid any sign of celebration on your profile.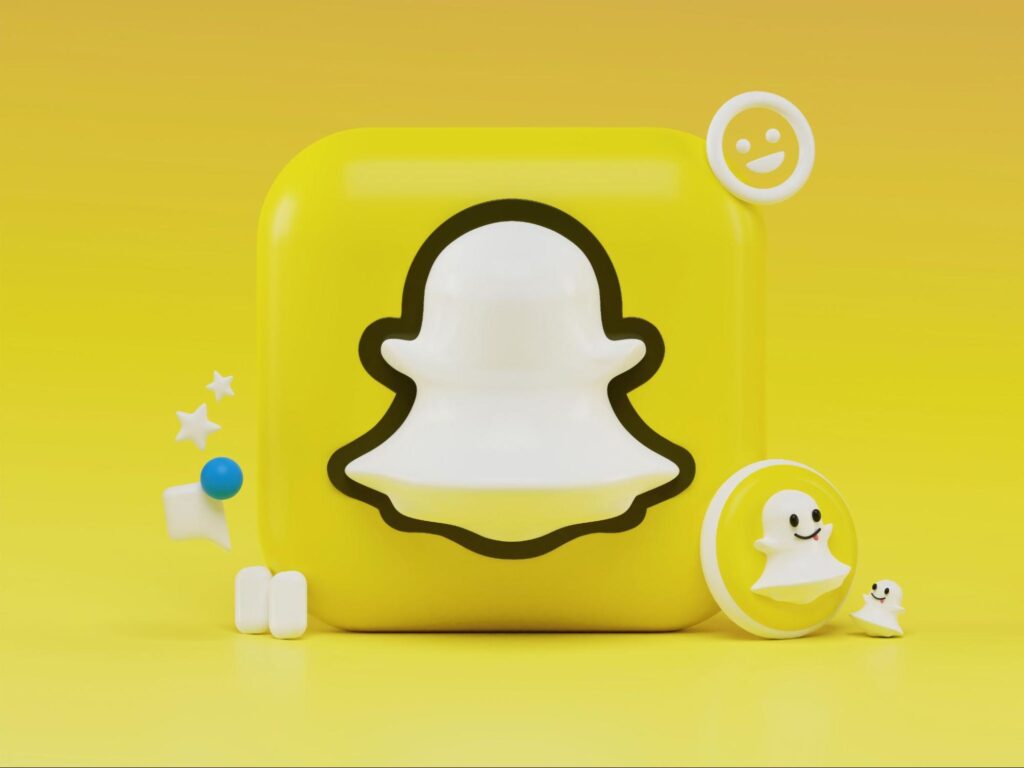 Security Matters for Snapchat
Remember that you can always check Snapchat's several privacy options and settings to protect your data and avoid creepy encounters with strangers online. First, go to the privacy settings by clicking on your profile picture at the top left corner. This will display the settings button on the top right, where all the app settings are listed for you to manage them.
Some of the things you can do to enhance your experience as a Snapchat user are to make sure you are using a trusted VPN, turn on the two-factor authentication, or turn off your location.

To be part of social media and keep your privacy is possible with a proper understanding of matters and the use of legitimate privacy tools within apps.
Some Tips & Tricks
Snapchat has evolved from initially focusing on person-to-person photo sharing to presently featuring users' "Stories" of 24 hours of chronological content and "Discover," letting brands show ad-supported short-form content. It also allows users to keep photos in the "my eyes only," which lets them keep their images in a password-protected space. It has also reportedly incorporated limited use of end-to-end encryption, with plans to broaden its use in the future.
Even though we used to share content through Instagram stories, we can't just forget that this creative way of sharing content -pictures and messages were only available for a short time before they became inaccessible to their recipients, born with Snapchat and its features have become more and more intuitive and excellent. You can take a quick pic and "Shazam" a song, locate your friends on a map, or play games with them.
So if you want to make the most from the app and post incredible snaps, here we give you some tips and hacks that maybe you didn't know about:
You can add in background music: The same way as in Instagram stories, you can pick your favorite jam to play in the background of your Snaps, whether you're sending them directly to a friend or posting to your story. Tap on the music note icon labeled "Sounds" before taking the Snap, choose from the list of songs available and take your shot. A little icon showing the song's title will appear on your Snap, which you can drag around and place wherever you want.

Attach a website URL to snaps: Let's say you would like to share your latest podcast find with a friend and want to send it as a story. The link button can come in handy. Once you take a photo or video, you will see a paperclip icon on the toolbar to your right. Tap on it, paste or type in a URL, and hit "attach to Snap." Whoever you are sending your Snap to will be able to open up the link by swiping it up.
You can draw with secret color palettes: Previously, users had to drag the rainbow slider in a specific way to access hidden colors. Now, all it takes is a few taps. Tap on the pen tool and tap the Venn diagram icon under the rainbow slider to access greyscale and pastel sliders and the second version of the rainbow slider.
You can add filters: If you are an old user of the app, maybe you're used to adding filters by swiping left or right when you take your photo or video, and you can still do it. But there is a new way! By tapping the smiley face next to the recording button before taking a photo and video, you'll find various options under "browse" and "create." You can even adjust the intensity and colors of "create" filters by tapping the icon with the three dots or the Venn diagram.
You can create stickers: If you want to repeatedly use some of your best shots, we suggest you develop stickers with them. First, tap the scissor icon, and trace the object you want to clone. Snapchat will automatically smooth out the edges for you and save your thing as a sticker. Next, tap the memo icon to access your custom sticker, and place and scale it however you want.
You can make 3D paintings: Snapchat has integrated cool augmented reality features so you can create 3D or AR paintings. First, tap the search icon, and type in "3D Paint." Next, select the lens of the same name, press and hold on your screen where you want to paint, and have at it! You can choose between matte, metallic, rainbow, neon, and iridescent brushes. You get to change the paint color and brush size, too.
You can add text effects: Another AR feature you can enjoy in this app is the AR text! Tap the search icon, and type in "3D Caption." Then, select the lens with that name.
You can pick from various effects like round, spooky, bubble, wavy, layers, and script. In addition, this feature will animate text and add filters to your entire image or video.
Final lines on how to change your Birthday on Snapchat
It's always nice to know that social media companies look to protect your privacy or at least your preferences. If you don't like to celebrate your birthday or don't want people reaching out to congratulate you, then that's perfectly fine. We'd like a piece of cake, anyway, though!
More useful posts
Why can't I change my birthday on Snapchat
I thought I know everything there is about this app, guess there is always something new to learn