This is how to change your birthday on Snapchat, how you can hide it if you like and a few other cool features related to birthdates you should know.
Change or set birthday on Snapchat
To set your birthday, do this:
Tap the Settings icon on your Profile screen
Under My Account section, Tap Birthday
Select your desired birthday and tap OK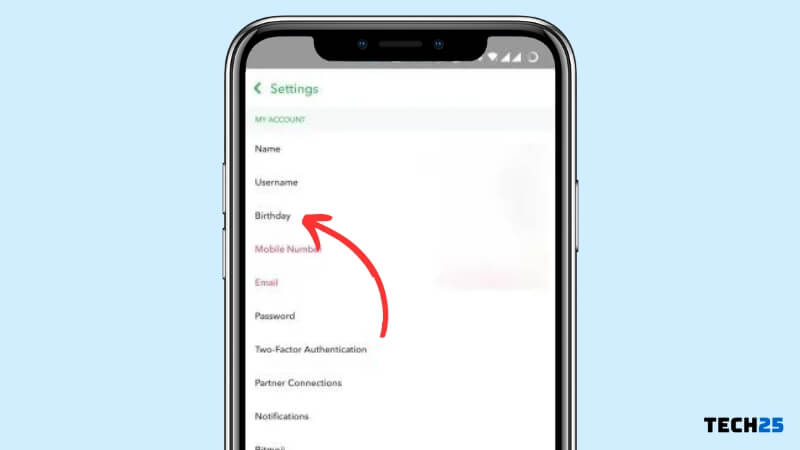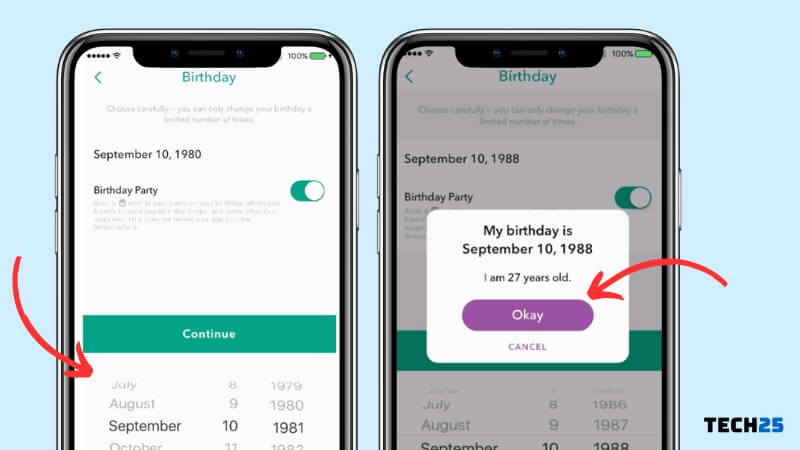 NOTE – You only have a limited number of times you can edit or change your birthday on Snapchat, so make sure you get it right
If you cannot change your birthday, you have probably reached your limit. Since we only have one birthday, Snapchat policies have this restriction to protect their users, but they let you change this date once in case of a mistake.
Sometimes it will let you change it again after a couple of months, but usually, the change is permanent. 
How can I change my birthday if I reach my limit
Sadly, there is no way you can change your birthday once you reach the limit since the app doesn't allow multiple mistakes.
You can either leave it as it is, hide it or create a new account where you have the correct date.
If you are desperate to change it, you can try contacting Snapchat customer services and explain your situation. 
IMPORTANT NOTE
if you are under 18, you will not be able to change your birth year, if you are over 18 you will not be able to change your birth year below 18. Snapchat doesn't say how many times you can edit your birth date, but it is limited.
Does Snapchat notify my friends about my birthday
Snapchat won't send an alert to your friends on your birthday, but they will show the Birthday Charm on your name.
The Birthday Charm consists of a cake emoji that would let everyone who sees your story or has a current conversation with you know that your birthday is today.
This is called 'Birthday Party', a feature that can be activated or deactivated in case you don't like people knowing your birthday. You can turn it on this way:
First, log into your account after you open the Snapchat app.
Go to your profile by clicking on your Bitmoji, located in the top left corner.
Next, open Settings.
Enter the Birthday Section.
Now you will see the Birthday Party option; tap on the square under it to activate it.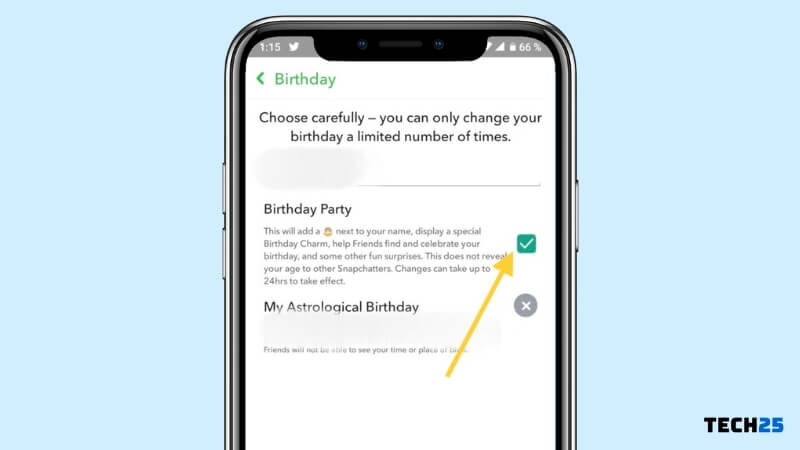 Tip: The Birthday Party feature will also show astrology-related charms.
What are Charms on Snapchat?
One of Snapchat's original features is Charms, which are fun badges appearing on your profile according to your activity.
You can also have Charms with your friends, depending on your interaction. Charms are often updated, and they can be related to your friends, your Bitmoji, birthday, zodiac sign, your time on the app, but as they are added, they can expire.
To see your current charms, you can go to your Friendship profile and swipe down to see them, and if you tap them, you can see a short description of why you got them. Still, you can hide them this way:
Open Snapchat and go to one of your Friendship profiles.
Scroll down to see the Charms.
Tap on the Charm you want to hide.
Now click on the three-dot icon located at the bottom right corner.
Select the option that says Hide Charm.
Confirm that you want to hide it.
When you want to restore the hidden Charm, you can do the following steps:
First, go to the Friendship profile.
Scroll down to see the Charms.
Tap on the hidden button to see what Charms are currently unavailable.
Select the Charm you want to restore.
Click on Restore. Unless the Charm has expired, it will appear again on your Friendship profile.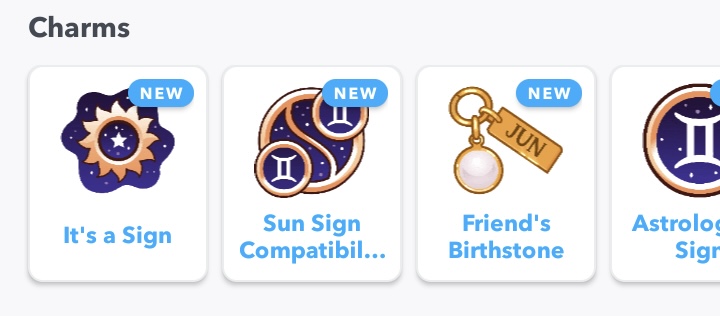 Tip: Charms are entirely private, only you and your friends who you have the charm with can see them, and remember that if you screenshot their profile, they will receive a notification.
How can I see my birthday on Snapchat
You can only see your birthday by going to your settings and checking the Birthday section.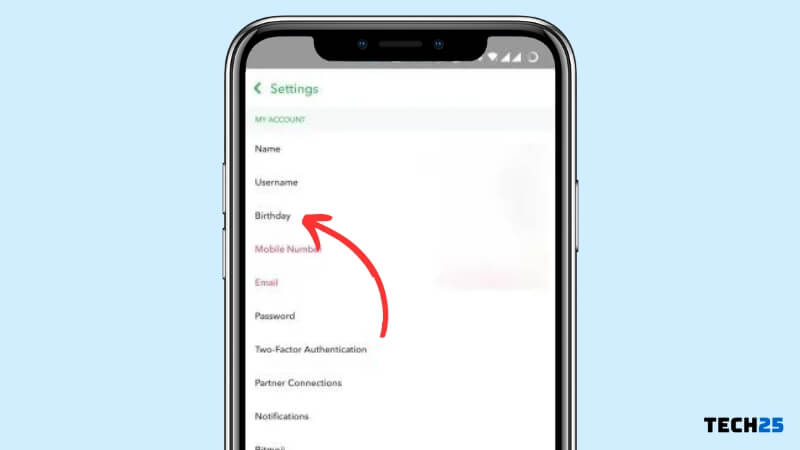 How can I see someone else's birthday on Snapchat?
Unfortunately, birthdays aren't public information on Snapchat, as on other platforms.
You won't be able to see someone else's birthday unless it is today and they have the Birthday Party feature activated. This also includes the user's age, but their zodiac sign will be available to see.
How to hide my birthday on Snapchat
As we explained before, your name will have a Birthday Charm next to it on your birthday. Still, you can avoid this by doing the following steps:
Once you have opened your account on Snapchat, tap on your Bitmoji.
Now that you are on your profile, open Settings.
Go to the Birthday section.
Unselect the Birthday Party feature.
Tip: we recommend doing this process a couple of days before your birthday since the change can take a little time.
How can I use Minis on Snapchat?
Snap Minis are a recently added feature that allows the users to create small personalized utilities, such as remembering birthdays. They are very easy to activate using the following method:
Open Snapchat.
Go to the Chats section.
Open the chat with the friend you want to share a Mini with.
Next, tap on the rocket icon that is beside the writing window.
Now go to Minis.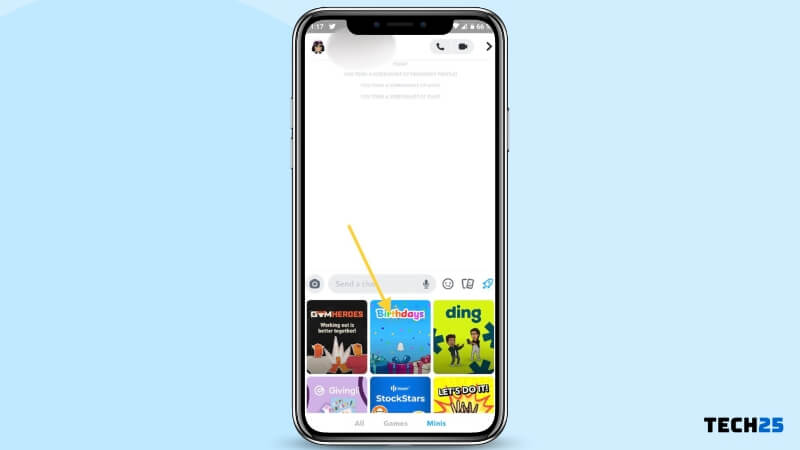 Select Birthdays.
Now you will see your friends' upcoming birthdays, you can send them a birthday snap or a birthday chat, or you can share it with another friend to remind them of the date. When you select one of these options, you will have access to the birthday filter, which has a party hat and balloons.
You can also see your friends' list organized by their zodiac signs.
If you scroll down, you will see the Notable birthdays of the month and, most importantly, a countdown of your birthday.
Tip: there are an infinite amount of Minis and Games you can share with your friends which you can enjoy the same way as we explained for the Birthday Mini.
How to use birthday filter on Snapchat
Whenever you take a picture on your birthday, Snapchat will show you awesome filters and stickers like balloons and confetti.
This can also be used by your friends, who decide to use the birthday filters when they are going to send you a message, to use them, they have to use the Minis as we explained earlier in this post.
How to see my Astrological profile on Snapchat
This is a great feature for Astrology lovers. According to your birthday, Snapchat will create a small summary of your Astrological profile related to the ten different planets of the solar system.
You can share it with your friends and even post it on your stories, but if you only want to check it, the following steps may help you:
Go to your profile by tapping on your Bitmoji.
Tap on the zodiac sign icon that is under your name.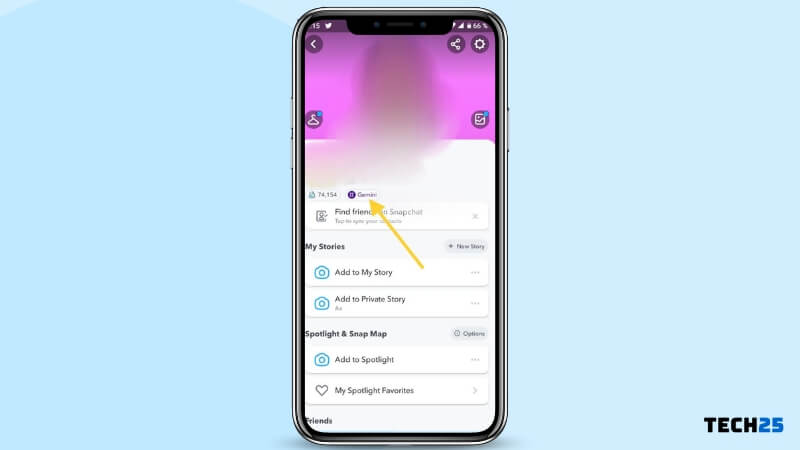 Click on Continue to activate your Astrological profile.
Enter your time and place of birth.
Once it is done analyzing your data, you will be able to see your Astrological profile and share it with your friends.
As you tap on the story, it will show you your rising, your sign according to the Sun, Moon, and the planets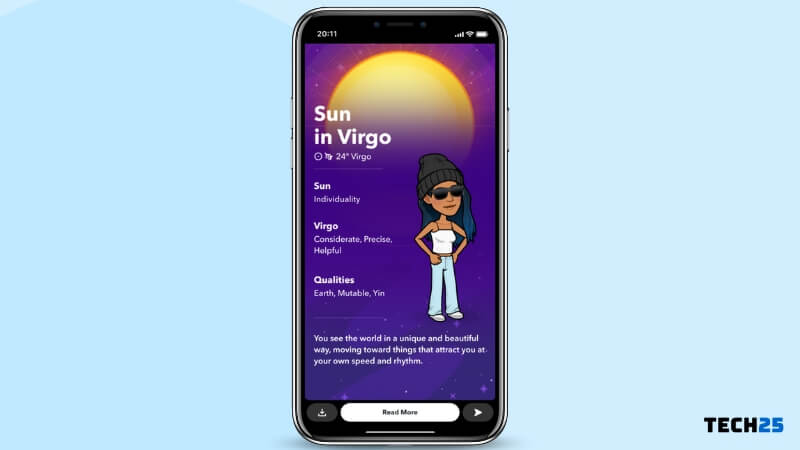 How to see my Astrological compatibility with someone else on Snapchat
Even though you can see someone else's Astrological profile, you can also see the compatibility between you. The Compatibility story will be created based on different aspects, including intensity, tension, attraction, support, and harmony.
You can check the compatibility as long as your friend has activated their astrological profile this way:
Go to your friend's profile.
Tap on the zodiac sign icon located under their name.
Select either you want to see their Astrological profile or your compatibility.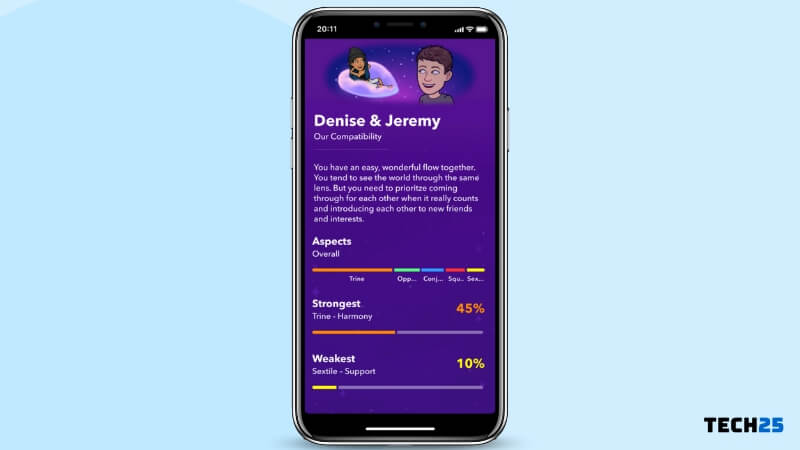 Final Lines 
Remember that Snapchat has a limit when it comes to changing your birthday, so it is important that you don't make mistakes when you write it, but at least now you know why you can't change it.
More Posts for You: