The chat feature on Twitch is the most popular feature on the platform, and you might be wondering how to delete a comment on Twitch chat right about now right? Keep reading.
We will share how deleting comments on Twitch works from the perspective of the moderator. And, we will also share some additional tips and tricks regarding this topic.
How To Delete a Message On Twitch?
Earlier Twitch would not allow moderators to delete single messages or comments on Twitch. However, with a recent update, they have added this feature.
To be able to delete comments on Twitch, you will need to enable Mod icons. So, follow the steps below if you haven't enabled 'Mod Icons' already.
How to Enable Mod Icons?
Enabling this feature is pretty simple. And, only by enabling 'Mod Icons', you will be able to access the 'Delete Message' function. Here are the steps for you to enable the 'Mod Icons' feature.
Steps to Follow: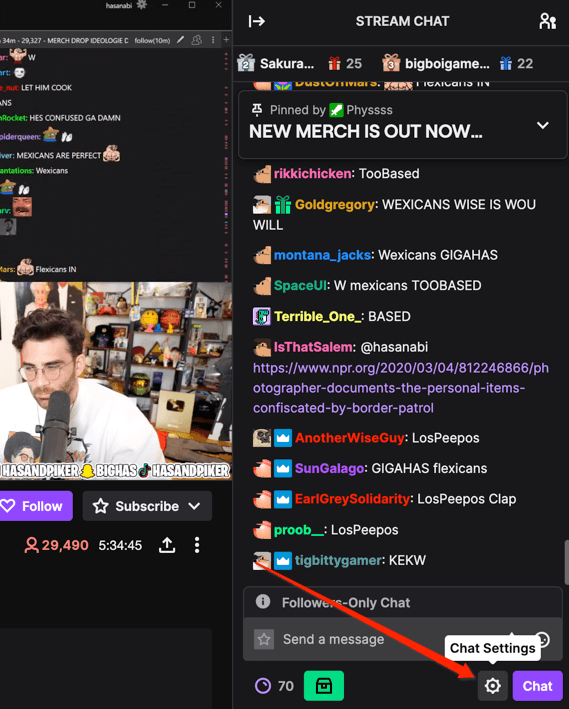 The prerequisite here is that you have to have the moderator status to be able to enable this feature
If you have that you can click on the 'Settings' icon (looks like a gear icon) from the bottom left corner of the chatbox
Now, scroll down and put a checkmark next to the 'Mod Icons' option that will be under the 'Mod Tools' section
After you have enabled this feature, you will be able to find all of the moderating tools in the chat box. So, now let's go to the next part.
Delete a Twitch Chat Message?
As you have enabled the 'Mod Icons' option, you can now proceed to delete a comment or a single message on your Twitch chat box. Here's how…
Steps to Follow: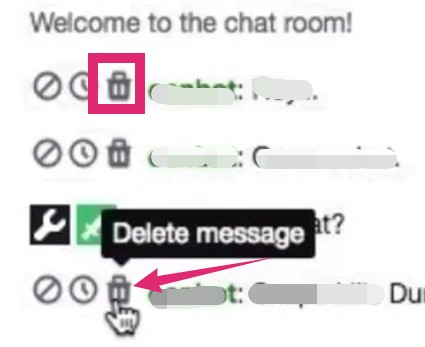 Find the particular comment on the chat box that you want to delete
Now, you will see that there are 3 icons next to every comments or message
You will have to click on the 'Delete Message' icon (looks like a trash can) from next to the comment you want to delete
In doing so, the comment will be deleted
Oppositely, you can click on the '<click to show>' option next to the deleted comment alert to view the comment
How to Use the Timeout Feature to Delete a Message on Twitch?
You should already be familiar with the 'Timeout' feature of Twitch. Using this method, you can actually delete comments on your Twitch chat box.
However, there is a problem with the timeout feature is that it can delete multiple messages at the same time by a user. And, most of the time, you might not need to delete more than one comments from any user. To tackle this issue, we have a trick for you.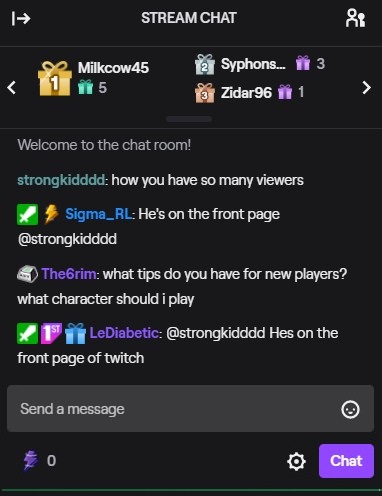 And that is to use the timeout feature for 1 second for any particular user. That way, only the last comment by the user will be deleted and everything will be kept in place as it was. Here's how to do this…
You have to type '/timeout (username) 1s (why you are banning them)' if you want to use the timeout feature for 1 second for a particular user
For example, if you want to delete a comment from the user 'Username123', you have to type '/timeout username123 1s spamming' (without the quotes)
In doing so, the comment that a particular user made 1 second earlier will be deleted. At the same time, they will be on timeout. As always you or any other moderator can click on the 'message deleted' notification to show it again.
Use the Chat Delay Feature:
Earlier the comments on the chatbox would update in real-time. As a result, it becomes tough to delete any comment as they update faster.
Related: Playstation Vita tips and tricks | Apple Watch tricks and tips
To tackle this problem, you can take advantage of the new 'Chat Delay' feature. With this enabled, the chat comments will be updated with a short delay compared to real-time. Here's how to enable the 'Chat Delay' option.
Steps to Follow: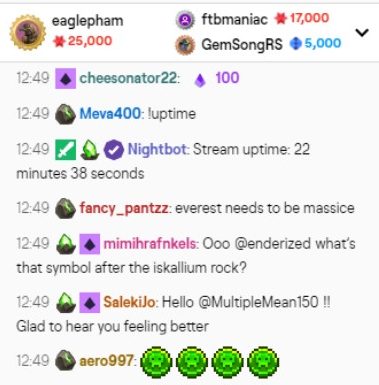 Browse to the 'Moderation Settings' page on from your Twitch account
Now, scroll and find the 'Chat Options' section there
You will find an option named 'Non-Mod Chat Delay' under this section. And, if you click on this option, you will see a dropdown menu with options like 0 seconds, 2 seconds, 4 seconds, and so on
So, select the delay time of your liking from the dropdown menu
By enabling this feature, you will be able to slow down the rate of comments updating on the chat box. As a result, you will also be able to moderate the comment section more easily. Consequently, no inappropriate comments or spams will skip your attention.
How to Check Deleted Comments on Twitch?
Can you check the deleted comments on Twitch? This is another burning question of many Twitch users. The short answer is 'Yes', you can actually see the deleted comments.
However, at the moment, Twitch hasn't implemented any such methods from their side.
So, you will have to use 3rd party apps like 'Logviewer'. Both moderators and viewers can use this app to keep track of messages and comments on the Twitch chat box.
Closing Thoughts:
If you are still with us, now you know how to delete comments on Twitch. Here, we have talked about various methods of deleting messages in Twitch.
Additionally, we have also shared the method of 'Chat Delay'. So, as a moderator, you should not have any issues taking care of the comment section of your Twitch channel from now on.
Do you know any other similar tips on deleting Twitch comments? If so, why don't you share it with us in the comment section down below!