A few years ago, Tumblr was one of the most successful social networks. It is a microblogging platform founded by a young David Karp when he was only 21 years old. And since 2019, it was bought by Automattic, the parent company of WordPress, which, ironically, was once Tumblr's biggest nemesis.
Being one of the favorite platforms on the internet, Tumblr offers not only freedom but the opportunity to personalize the user's profile avatars or profile photos, which makes the social network unique.
Nonetheless, one of the most common questions Tumblr's users have is how to make their avatars without using Photoshop. So here we will tell you how to do it.
What is Tumblr?
As aforementioned, Tumblr is a microblogging platform. However, Tumblr was initially conceived as a platform for creating microblogs. It was founded in 2007 by David Karp and Marco Arment. Although several alternatives already existed at the time, Karp was interested in the so-called tumblelogs, as concise posts were known. Thus Tumblr's name was born.
Some people define Tumblr as the "platform you get if you join Facebook, WordPress, and Pinterest in a single social network". Why? Because it is a blog like WordPress, it offers the basic features of Facebook, and it is displayed as Pinterest.
Tumblr created a unique space in which users can scroll over countless websites, blogs, memes, GIFs, regardless of the sector to which users belong.
Besides, let's not forget that Tumblr introduced the "re-share" button so others could share posts on the same social network just a click away. Twitter's famous "retweet then surpassed this option". So if you liked something, you shared it so that others would know two things: on the one hand, that you liked that content; on the other, you also had to see it.
This explains why Tumblr is one of the Millennials' favorite social networks! As a matter of fact, according to a TechJury report, 69% of Tumblr users are millennials, most of them Americans (with 33.2% of US visits, 5.7% from the UK, 4.3% from Brazil, 4% from Canada (4%), and 3.8% Germany).
Tumblr through time
Home of memes and communities, Tumblr has greatly influenced today's internet. Over time, Tumblr became the favorite platform for artists and alternative cultures as this platform stood out for its freedom.
In the early 2000s, Tumblr was undoubtedly the most popular blogging platform and a hub of internet culture. Tumblr was once on the list of social media giants and Facebook, Twitter, Instagram, and Reddit. Communities from all over the world gathered on the site to share memes and opinions, all for free.
Its founder, David Karp, was convinced of the potential of microblogging as it was very popular back in the late 1990s. After spending five months in Japan and founding his first software consultancy, Davidville, David experienced the peak of microblogs on the Internet.
David used this information and talked to his colleague Marco Arment, and both began the Tumblr project.
Tumblr was launched in February 2007, and it was such a success. Within the first two weeks, Tumblr had 75,000 users.
As of January 2022, Tumblr hosts more than 540 million blogs.
However, Tumblr's biggest problem was the rise of other similar social networks. Also, the extension of functions. Tumblr wasn't resilient enough. It did not know how to renew itself, becoming relegated to use more similar to that of the forums before the social network boom.
In 2011 Tumblr surpassed its most significant competitor WordPress in many blogs. Then in 2013, the giant Yahoo! (later owned by Verizon Media) bought it for $1.1 billion, taking over the platform to compete against Google, for Yahoo! was drifting further apart in the fight to be the Internet's leading search engine.
Until 2019, back then, Tumblr changed hands again. In 2019, Automattic, the parent company of WordPress, bought Tumblr for less than 20 million dollars.
As of June 2021, according to a TechJury report, the number of global visits made Tumblr rank the 103rd most visited website globally.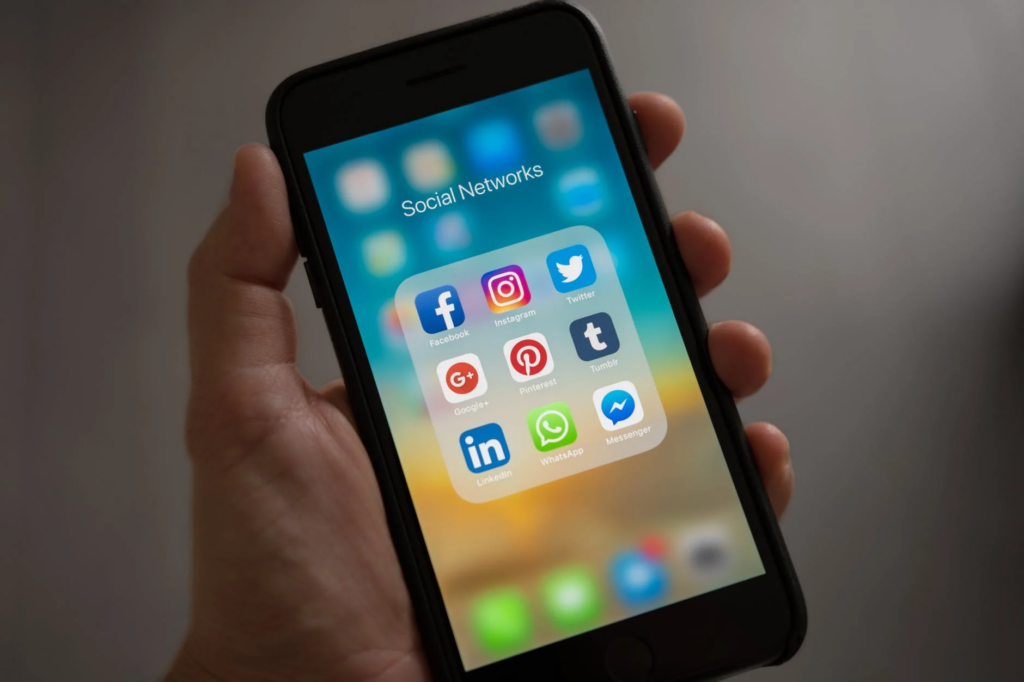 How does Tumblr work?
To use Tumblr go to www.tumblr.com and register by using your email address, then choose a password and a username.
Once you are registered, complete your profile. From there, you can start customizing all the displays of your site. For example, you may place a title, choose a web design template, an image format, and anything related to the visual aesthetic.
From your own customized virtual space, you will be able to meet people worldwide. Moreover, you can follow the blogs you like. This way, their posts will appear on your home desktop. This way, you can ensure receiving all the information that interests you.
If you see something interesting, you can go ahead and reblog it. You can also write personalized comments by putting your personal touch because other users will also do the same in your posts.
In addition, in Tumblr, you can include labels or tags in each of the published updates. You can be easily found by those who carry out searches using those words.
Tumblr avatars or icons
One of the Tumblr users' favorite features is the avatars as their profile pictures. Tumblr Avatars, or Profile Photos, are the main icons associated with a user's specific Tumblr account.
Tumblr avatars or icons have become a whole movement.
This is because Tumblr avatars are so fashionable. After all, Tumblr's creators seek to make a social media where you can show yourself as you are and let others enjoy all the content you share.
But many people believe the only way to get a Tumblr avatar is by making them in Photoshop. Luckily, creating a Tumblr profile avatar is easier than you may think. So if you thought you would have to make a Photoshop class, let us tell you, there is no need.
Creating a Tumblr avatar is not a difficult task. The good news is that you can make icons without Photoshop.
First off, you don't need to download anything. There are many icons online editor websites where you can go and make your icons, such as Pixlr or Kapwing. And the best part is you won't be using your computer's space by using these online editors.
You can also visit the hashtag icons (#icons) in Tumblr, where many users share their libraries of icons and choose the one you like from there. As you can see, it is easier than you thought.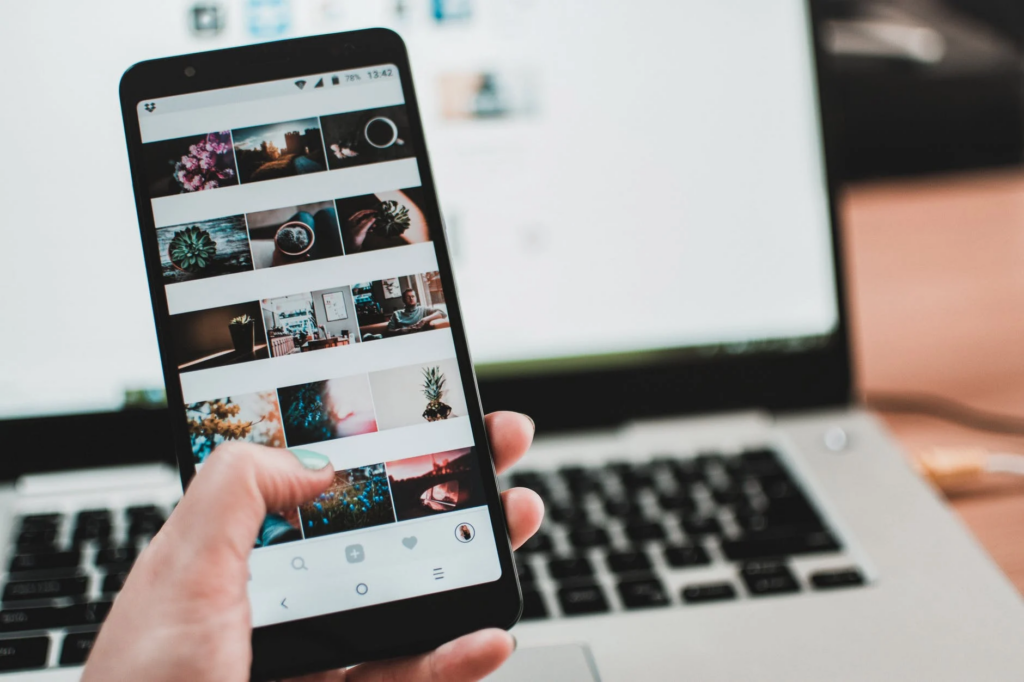 How to change the Tumblr avatar
The process of changing your Tumblr Avatar is not complicated either. You may do it directly from the website on your PC or in the app on your Android or iOS device.
On your PC
If you want to change your Tumblr avatar or icon on the website using your PC, first log in to your account on Tumblr.com and follow the following steps:
Click on the profile icon located at the top-right of the screen.
From the dropdown list, select the Edit Appearance option from the sidebar menu to the right of your posts to change the avatar of your primary or secondary blog.
Then click on the Edit appearance button at the top-right of your header image.
Click on the pencil icon (edit) that appears at top of the avatar image.
Now click on Choose a photo option from the list. Your PC's file explorer will launch. Choose the image you want to set as your Tumblr avatar.
Once you've uploaded the new avatar, click on the Save button at the top-right of the header image box.
On your phone Android or iOS
Go to the Tumblr App that has been previously downloaded on your Android or iOS device and follow the steps mentioned below:
Launch the Tumblr App and tap on the Profile tab at the bottom left of the app.
Tap on the Palette icon at the top-right of your profile page.
Then tap on the Pencil icon (edit) that appears above your Tumblr avatar.
At the bottom, a list of options will appear, tap on Choose a photo.
Then choose a photo from your phone's gallery and upload it to change your Tumblr avatar.
Final Lines on how to make Tumblr avatars without Photoshop
There is no doubt microblogging has become a popular way of online expression. But unfortunately, some people think of Twitter when they hear microblogging, without noticing that there is another platform based on the same principle, yet it is displayed so differently.
Tumblr has turned microblogging into a more creative and dynamic concept. However, Tumblr's users celebrate that this social network's essence is found in its unique avatars. And the good news is that they can be created without using Photoshop or other complicated edition programs.
Personalize your Tumblr account, reblog some fantastic news, and share quality posts.
More Posts for You: