Many Audacity users are asking us how to reset audacity settings to default.
---
Quick Solution
Click Tools in the menu
Click Reset Configuration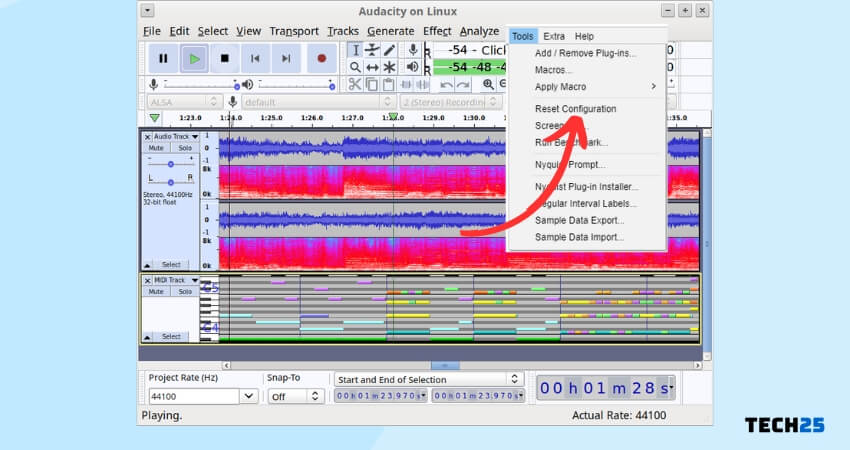 NOTE – This action is immediate. Once you click it there will be no confirmation or a chance to abort.
---
This is a very common question for the new Audacity users. Many veteran Audacity users also face this question. They don't know how to reset the preferences to the default settings.
Many users even try to uninstall and reinstall the software but to no avail. But fear not.
Below is an easy to follow solution to resetting Audacity preferences/settings to default.
How to Reset Audacity Settings to Default
There is only one way you can factory reset Audacity. Fortunately, this method is very easy to execute. In the following section, we will talk about it.
Restore Audacity Default Settings
To reset to default settings, simply press Tools in the menu and then Reset Configuration
NOTE – There will be no warning dialog or confirmation box when you click this, this will take effect immediately once you click
What is Audacity
Let's talk about Audacity. If you are a new user of this powerful software, you might not be familiar with it that well.
For your information, Audacity is one of the most popular open-source multi-track audio editors and recorders. It is free software.
Also, it is available in macOS, Windows, Linux/GNU, and many other common operating systems. Interestingly, you can also use Audacity software to record live audio.
So, if you are looking for an audio recording and editing software that is totally free and comes with a bunch of premium features, then Audacity is the best option out there.
Audacity Preferences
So, what is the Audacity 'Preferences'? Simply put, this is another term for the settings of the software.
So, you will be able to change the default settings or behaviors of the Audacity software from the 'Preferences' menu.
You can access the 'Preferences' menu in two ways in Windows. First of all, you can press the 'CTRL+P' keys on the keyboard.
And the Preferences dialog will appear on the screen. Or else, you can also click on the 'Edit' option from the top menu bar.
In doing so, a new overlay menu will appear. Simply, click on the 'Preferences' option from the bottom of the menu. And it will bring out the Audacity 'Preferences'.
However, on Mac, you will find the 'Preferences' under the 'Audacity Menu'. Also, you can press the 'COMMAND+,' keys on your keyboard to bring the 'Preferences' dialog.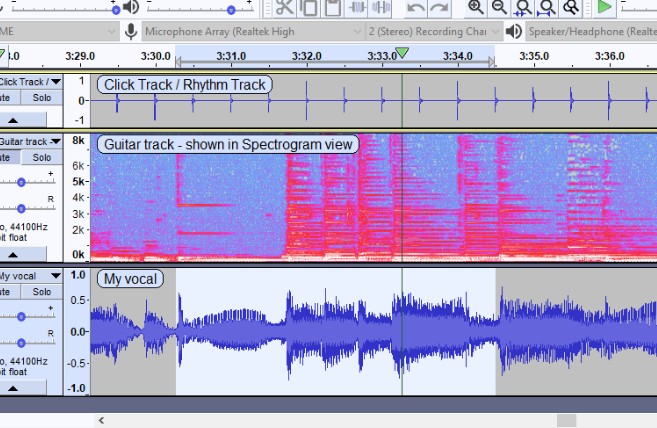 Remember, there are a lot of options in the 'Preferences' dialog. You can tweak each of them.
Some of the most commonly used options are:
| | |
| --- | --- |
| Devices | Interfaces |
| Tracks | Playback |
| MIDI Devices | Recording |
| Import/Export | Effects |
| Libraries | |
Now, the problem arises when you have changed some of these options and want to return to the default settings.
Because there are no buttons or options to return to default settings in Audacity.
Last Words
By this time, you should be family with all the methods of resetting Audacity settings to default. In this article, we have shared two methods on this topic.
In addition, we have tried to keep the tutorials as simple as possible. We hope this post will help you to use Audacity to its potential from now on.
Before you go, you can check out our interesting post on 25 astonishing things about black holes. And, don't forget to share this post with fellow Audacity users.