In this guide we will explain how to tag album on Facebook. If this is your first interaction with tagging, it can be a little bit confusing, but we will cover everything there is to know on the topic, as a step by step guide.
Facebook is still the largest social networking site in the world in terms of users. You can update your status, upload your photos, or share your location, and do many more things with Facebook.
This post is especially for the FB users that don't know how to tag an album on Facebook.
You can tag any of your friends on Facebook very easily. And, if you are struggling to tag any album whether it is new or old, you will be able to do that by following the methods below. Here, we will try to share the tutorial in a user-friendly way.
So, let's get to the good part…
Tag an Album On Facebook
Method #1 Facebook tagging options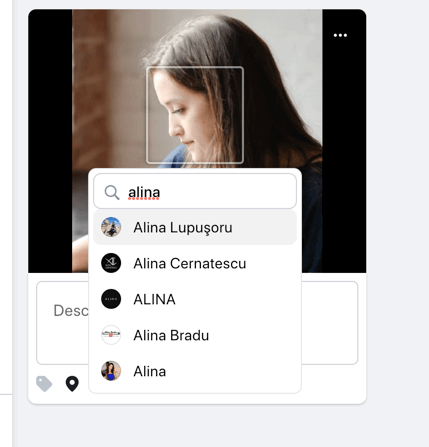 There are a few ways you can tag a new album on Facebook. The first process is the automatic one. Let's say, you are uploading a group of photos in a new album.
Interestingly, FB will automatically suggest tagging your friends that are in the photos.
Facebook has an automatic face recognition system with which they can do that. Now, it is up to you whether you are going to approve the tags or not.
Alternative Method #1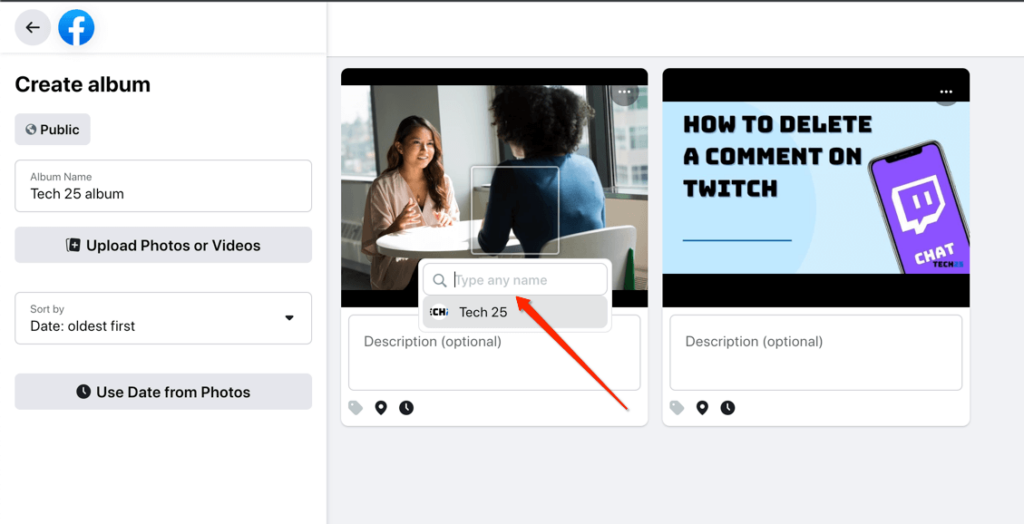 There is another way to do it if Facebook doesn't automatically suggest tags for your new album. In this case, you have to add all the photos to the new album.
Then before hitting the post button, you will have to create a new album name. Interestingly, you can tag your friends using that space.
Simply, start to type their name instead of typing your album name, and Facebook will suggest to you their profiles. You just need to select the appropriate profile and your particular friend will be tagged in the album.
If simply typing their name doesn't bring out their profile suggestion, you can type @ and then their name. For instance, if your friend's name is John Smith, you can type @John Smith. In doing so, Facebook will be able to look for the profile quickly.
Alternative Method #2
If you are using the newly redesigned Facebook desktop version, this method might work for you. In this process, you can start uploading new photos to a new album using the 'Photo/Video Album' option in your 'status update' box.
After you have upload the photo, you need to click the Edit button on the photo to the left up corner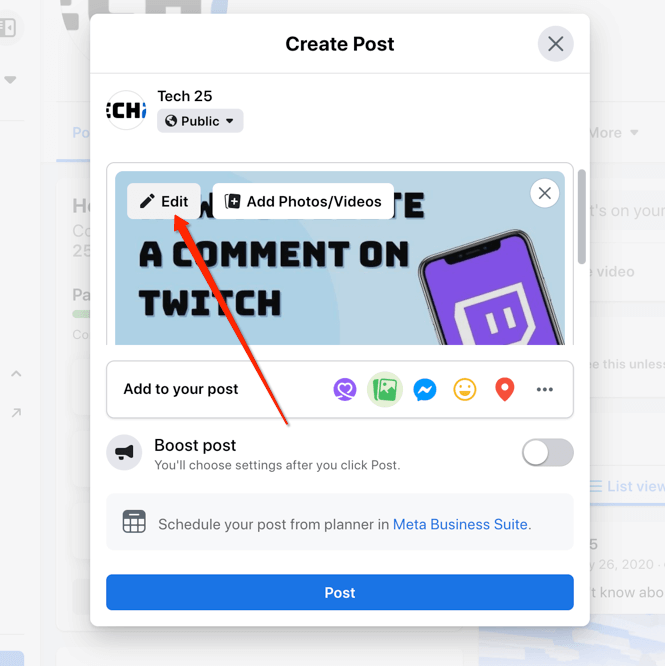 Once you click Edit you need to click anywhere on the photo to open the tag option.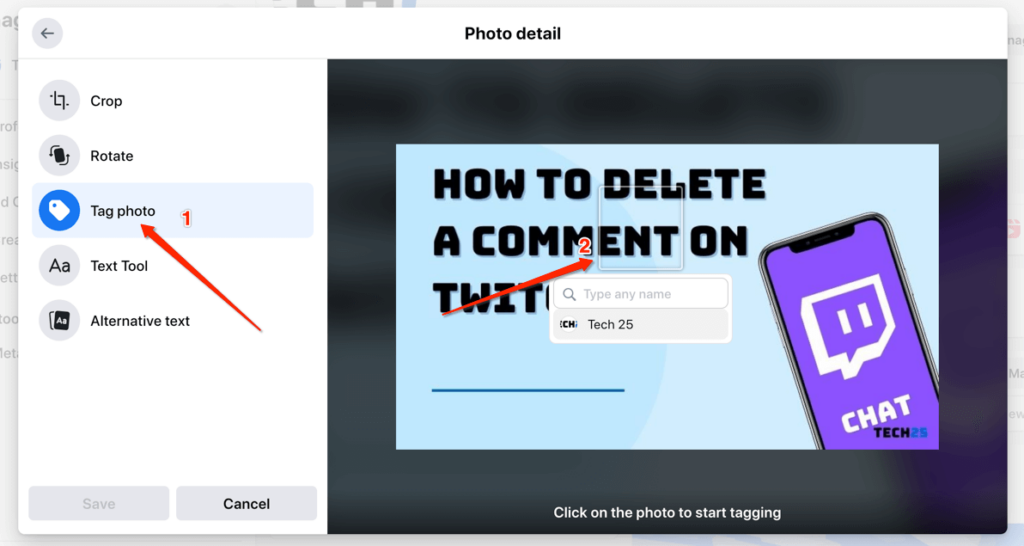 Facebook will automatically suggest a number of your FB friends. And, you can choose the names of your choice from the list to tag them. After that, you can hit the post button to share your album.
Method #2 Tag An Existing Album on Facebook?
Do you want to tag an existing album on Facebook? If that is the case, you will be able to do that as well. Here's how to do that…
First, go to your timeline and click on the Photos tab followed by the Album tab below

Click on a photo inside an album
Then click on the 'Tag' button
Now, on the description box, start typing your friends name
That way, FB will start to suggest you with the names of your friends. Simply, select the name of your friend with whom you want to tag the album
You can tag multiple friends by repeating the process
Now, click on the 'Done Tagging' button to save the settings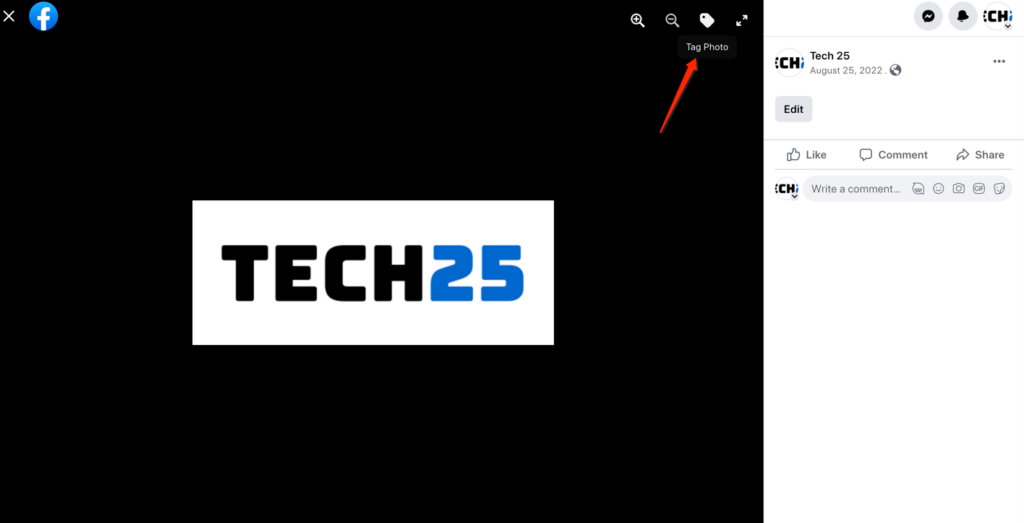 Method #3 How To Tag Individual Photos from an Album on Facebook?
Now that you know how to tag albums on FB, you might want to know how to tag individual photos from an album.
That means you want to tag only one or two photos with a particular friend without tagging them to the whole album. And, it is also possible to do. Here's how to do it:
The process is actually just like what we described above, as tagging individual photos is the same as tagging albums via the photos tab.
Additional Information on Tagging an Album on Facebook
Here are a few tips to keep in mind before tagging an album on Facebook.
You can not only tag others to your album, but you can also add others as contributors. If you add someone as contributors, they will be able to add new photos to the album. To do that, you can use the 'Add Contributors' option
You can also add 'Location' and a caption to the album before posting it
Additionally, you should also make sure you are not tagging someone with whom you don't want to tag some of the images of the album
Wrapping it up
There you have it. We have shared tutorials on how to tag someone on an album on Facebook. Here, we have tried to write the methods in a step by step manner. So that everybody can follow them as easily as possible.
Moreover, we have shared some other important tips and tricks on tagging an album on Facebook. We hope this post will help you in sharing photos with your friends on Facebook in the future more easily.
For Twitch users, you can read our post on how to delete a comment on Twitch. If you have any questions or suggestions you can let us know in the comment section!